Guide to buying the best tortoise shell glasses
Mar 30,2023
For many people, glasses are a necessity that help them to see and navigate the world around them. They are practical and serve an important purpose, but that doesn't mean they can't also look great! If you're looking for new glasses and you want something that stands out but still looks timeless and classic, tortoise shell frames might be the right choice for you.
The tortoise shell design refers to the pattern and coloring on glasses frames that mimic the look of a real tortoise shell. They incorporate brown, amber and black tones together to create an unmistakable pattern that helps to draw attention to your eyes. The colors are bold, but neutral enough that they can be worn with everything, and they're perfect for men and women.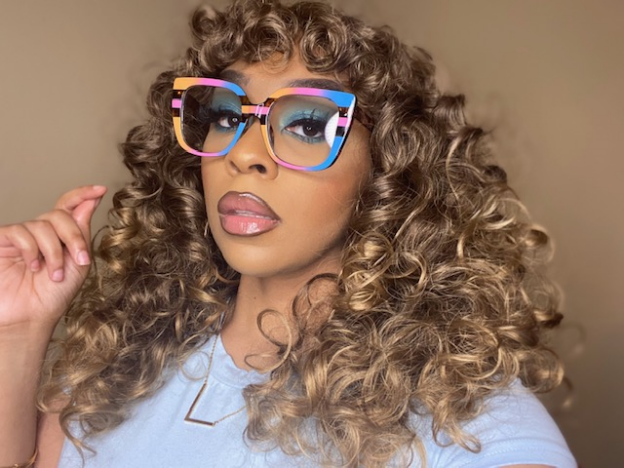 If you're looking for fresh frames in 2023, you can't go wrong with tortoise shell! Tortoise shell glasses are a timeless style that have weaved in and out of popularity since their inception in the 1920s. They were previously made from real tortoise shells, however, opticians have thankfully been able to replicate the bold pattern on acetate, a form of plastic. Tortoise shell glasses have come a long way since their inception, and they are once again enjoying their time in the spotlight.
Trend forecasts for glasses show there is a growing push back to more traditional styles that can withstand the test of time. Our Delaware glasses are a perfect example of this, and the high-quality frame is great for long-term, daily wear. They help to elevate any outfit and they can be matched to any personal style. Their fit looks great on almost all face shapes, making them a really great choice for anyone and everyone.
Of course, many people are looking for something that is a lot bolder and more unique than standard tortoise shell glasses. If that sounds like you, why not try our Delilah glasses? These unique frames combine tortoise shell patterns with other bright colors like pink and blue, creating a bold design that draws attention for all the right reasons.
Guide to buying the best tortoise shell glasses
Because tortoise shell glasses are such a timeless design, there are so many different styles on the market to choose from. This can be a great opportunity to find the perfect pair, but it can also feel a little overwhelming. Generally, most people find that different glasses shapes will suit different face shapes.
For example, people with very square or rectangular faces tend to look best with rounded glasses. The softer glasses style helps to balance out the more angular face, drawing attention to a defined jaw or sharp cheekbones without overpowering these features. Our Emotion glasses are a great design that helps to highlight this face shape. The timeless design looks great on men and women, and adds a bold touch without overpowering the eyes.
Conversely, people with more rounded and oval faces tend to look better in rectangular or square glasses like the Elton glasses. The bolder angles help to sharpen up the cheek area.
When selecting a new pair of glasses, it's important to find ones that fit right, and feel good. There are hundreds of different guides online that promise to help people find the right glasses for their face shape. While certain glasses may look better on some people than others, comfort and practicality should always come first. Make sure the glasses are wide enough to fit your face and don't cause headaches, but not too loose that they fall off as soon as you look down.
The best tortoise shell glasses for this year
If you're searching for a new pair of glasses and you're not sure where to start, the good news is that we have many great options that will help you step into 2023 in style. Tortoise shell patterns are timeless, but designers are constantly coming up with new and improved ways to put a spin on the classic pair of glasses that everyone knows and loves.
If you're someone who loves to let their accessories speak, then our Glaucus glasses are the perfect addition to any outfit. They're bold, and will help to create a positive impression as soon as you walk in the room. The neutral tortoise shell design means they can be worn with anything and everything in your wardrobe and still look totally in place. These glasses are also functional, and can be used with multiple different lenses, depending on your vision needs.
Related articles:
Guide to buying the best orange frame glasses
Guide to buying the best brown frame glasses
Guide to buying the best pink frame glasses
Guide to buying the best purple frame glasses
Guide to buying the best yellow frame glasses
Guide to buying the best white frame glasses
Guide to buying the best red frame glasses
Guide to buying the best silver frame glasses
Guide to buying the best gold frame glasses
Guide to buying the best tortoiseshell frame glasses
Guide to buying the best green frame glasses
Guide to buying the best blue frame eyeglasses
Why choose black frame glasses?
Are black frame glasses in style in 2023?