Guide to buying the best silver frame glasses
Jul 14,2023
Silver-framed glasses offer elegance and simplicity to anyone wearing them. These frames today can be made of metal or plastic. There are thousands of them in the market today. Choosing the best ones can be a lot of work. You can narrow your list to quickly select your preferred silver glasses by reading the essential points below. They are tips on effectively selecting the kind of silver glasses that would complement your complexion and wardrobe.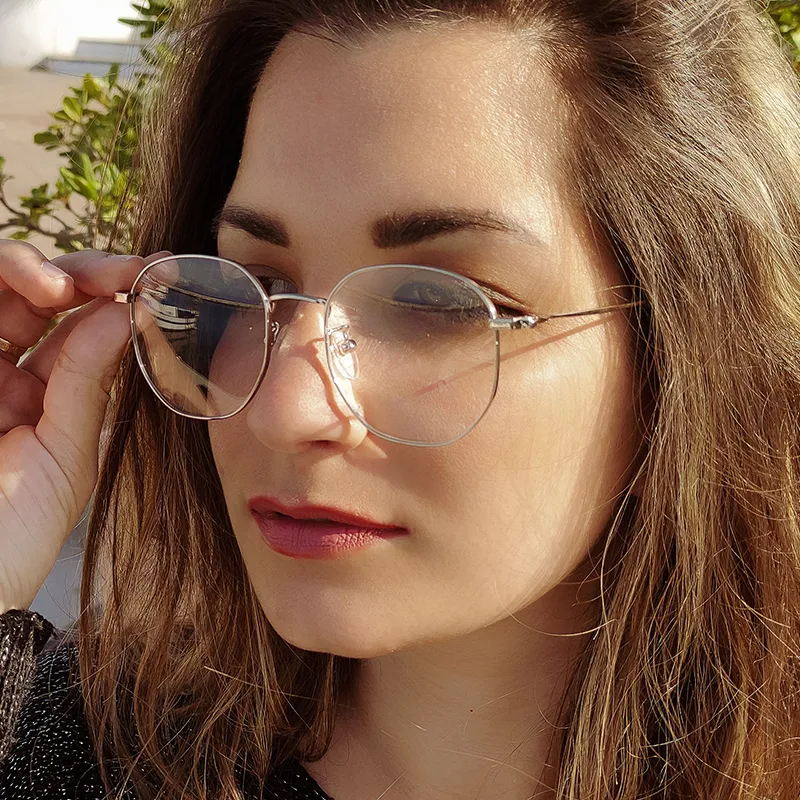 Are silver frame glasses good for 2023?
Silver-toned frames were already famous during the 1800s. In fact, many antique glasses you will see are silver in appearance. Centuries have passed, and these frame colors are still thriving and are some of the most sought-after glasses today.
The popularity of silver glasses in 2023 is all because of their versatility. You can virtually match any outfit on them. They make you look intelligent and sophisticated. The metallic silver frames are also famous this year if you want to sport a chic and minimalist look.
Who do silver frame glasses look good on?
Glasses frames in silver are generally flexible. This means they can suit well on any complexion. Individuals with fair skin can have silver glasses with cool undertones that complement their skin tone. Silver makes you appear more radiant and brighter.
Silver glasses are also suitable for people with dark skin colors since the frame contrasts the dark complexion. Most importantly, olive skin and neutral undertones also look excellent wearing silver glasses.
The best thing to do if you need clarification on whether silver suits you is to try on the games first before buying them. As you already know, eyewear stores allow you to wear their frames virtually and see whether they suit you.
Guide to buying the best silver frame glasses
The following are additional ways to score the best silver glasses from your favorite eyewear store. Look closely at the list below.
1.The frame design matters. This means you must choose round, oval, geometric, or cat-eye frame styles. Remember that your face shape will help you determine the best frame design. It must complement your face, balance the prominent facial features and not overpower them. Once you know the style suited for your face, you can quickly narrow your list of silver glasses.
2.If you are looking for prescription glasses, know that customization will play an essential role. You can partner with an eyewear manufacturer that allows customers to choose their lens types and update eye prescriptions to the lenses.
3.Ensure to check the materials used for every silver-framed eyewear. They can be made from metal, acetate, wood, or the popular TR90. Durability is essential, especially if you are using silver glasses daily. Check for additional lens features like UV rays protection or anti-scratch coatings.
4.While you can buy expensive spectacles to ensure they come from durable materials, silver glasses must not hurt your pockets. This means you can get functional and stylish frames without spending a hundred dollars for a pair.
Silver frame glasses for 2023
The best silver glasses for 2023 will depend on your preference. While you are still contemplating what design to choose, here are some styles for inspiration.
1.Renata
These classic oval silver glasses are suitable for any outfit. The size of the oval is relatively larger than the antique oval glasses frames. It gives you more eye protection. These spectacles are ideal for people with lower eye prescriptions because of the thinner rim borders. The lightweight frame gives you more comfort even wearing it for longer hours.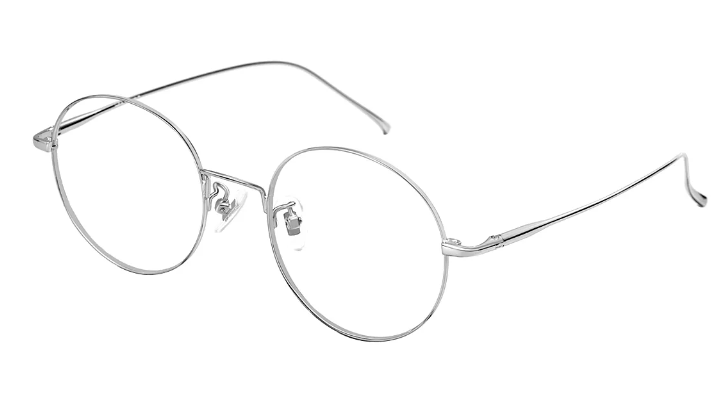 2.Bella
This is a playful version of silver glasses. The geometric glasses style on the frame gives more character to your overall look. It features unique silhouettes in bright metal. Even with its playful appearance, the glasses still exude elegance. It also allows you to update the lenses with your latest eye prescription.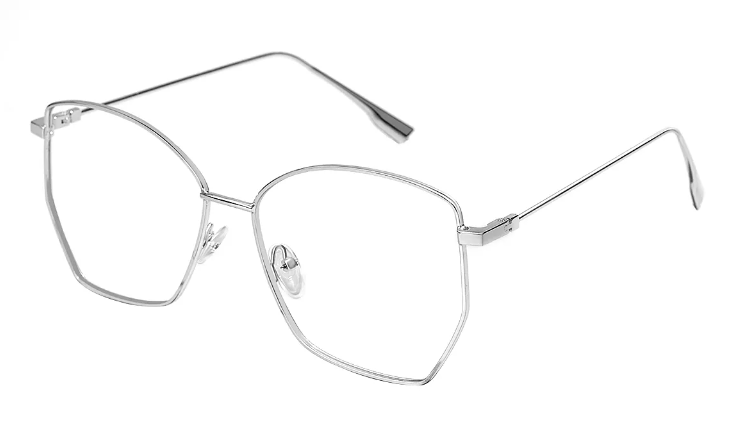 3.Ines
Sport another pair of fun silver glasses with these cat-eye silver glasses from the Ines collection. The light blue accent on the upper rim and the temples makes excellent accessories to brighten your outfits. It is a charming version of the usual all-silver glasses you see today.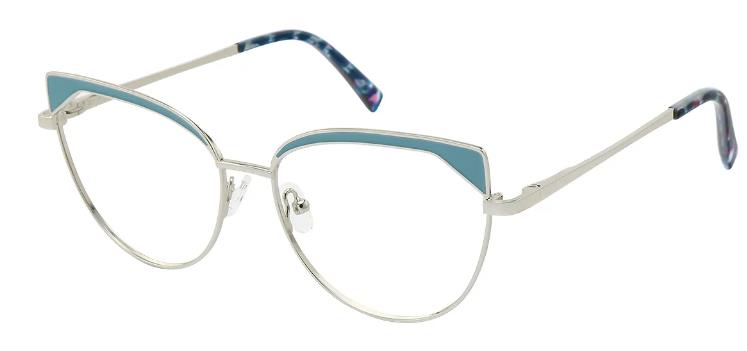 Related articles:
Guide to buying the best orange frame glasses
Guide to buying the best brown frame glasses
Guide to buying the best pink frame glasses
Guide to buying the best purple frame glasses
Guide to buying the best yellow frame glasses
Guide to buying the best white frame glasses
Guide to buying the best red frame glasses
Guide to buying the best silver frame glasses
Guide to buying the best gold frame glasses
Guide to buying the best tortoiseshell frame glasses
Guide to buying the best green frame glasses
Guide to buying the best blue frame eyeglasses
Why choose black frame glasses?
Are black frame glasses in style in 2023?