Why choose black frame glasses?
Three reasons that you should choose black frame glasses
Timeless and sophisticated, black frame glasses are one of the most popular frames at any time. Black frames are unisex and suit both women and men of all lifestyles and ages.
Capable of transcending generations, black frame glasses will not go out of fashion. Black frames will always be easy and quick to clean, and their color will never fade.
Even though black frame glasses are simple, they come in a huge range of thicknesses, shapes and materials, no matter what your tastes, you'll be able to find something you love.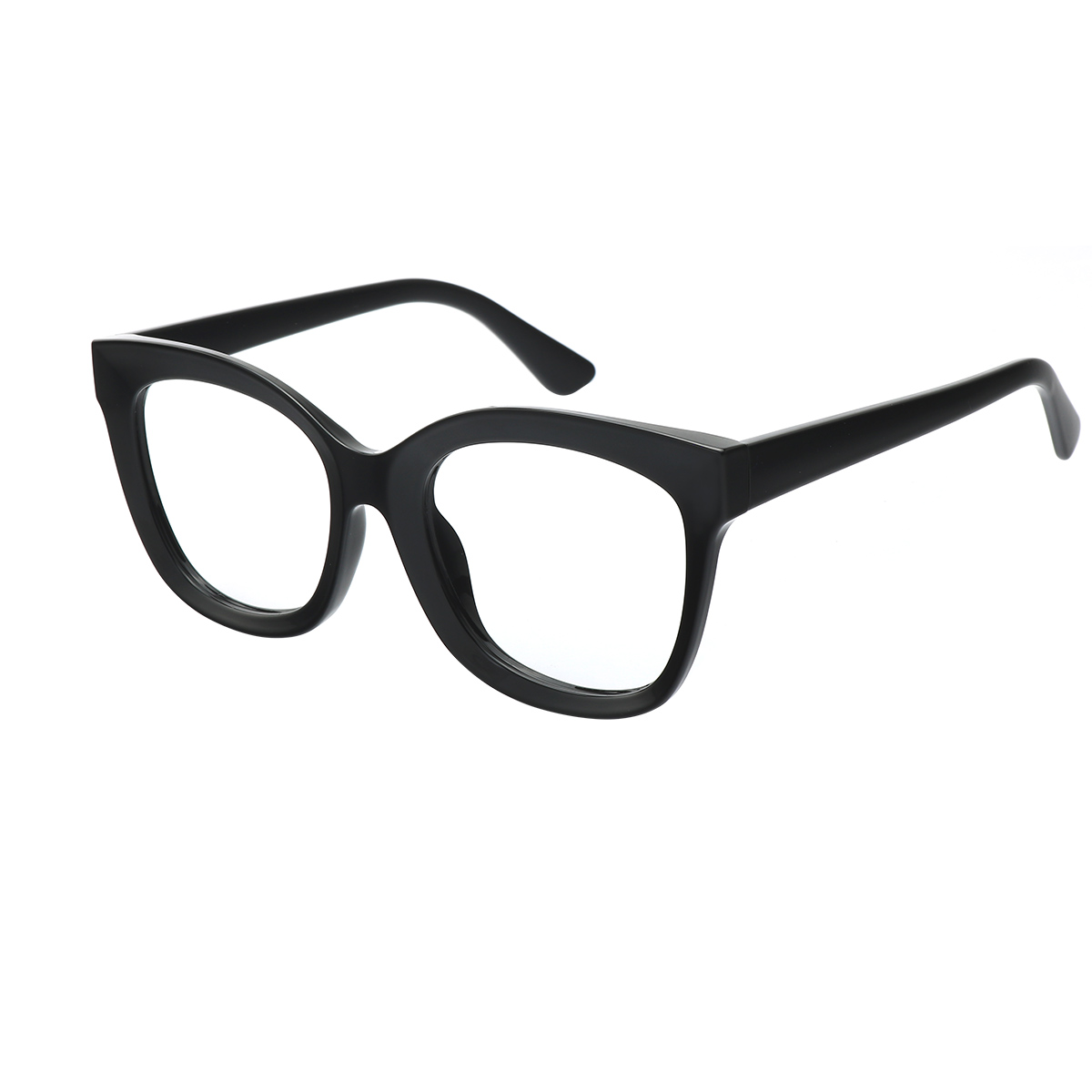 Who looks good in black glasses?
Since black frames are so versatile and are available in a range of thicknesses and shapes, it is easy to find a pair to suit anyone.
Since you can get black glasses in different shapes, it is easy to pair them with different face shapes.
So, no matter your face shape, aesthetic, or preferences, you'll be able to find something that suits you.
Hair tones and skin tones that suit black frames
Black frames suit any hair or skin tone, but they look especially great when paired with cool red tones, brown hair with cool, ashy tones, dark brown hair, gray hair, and black hair.
As for skin tone, black frames work well with everyone but look great if you have a cooler skin tone.
Why are black frame glasses so great?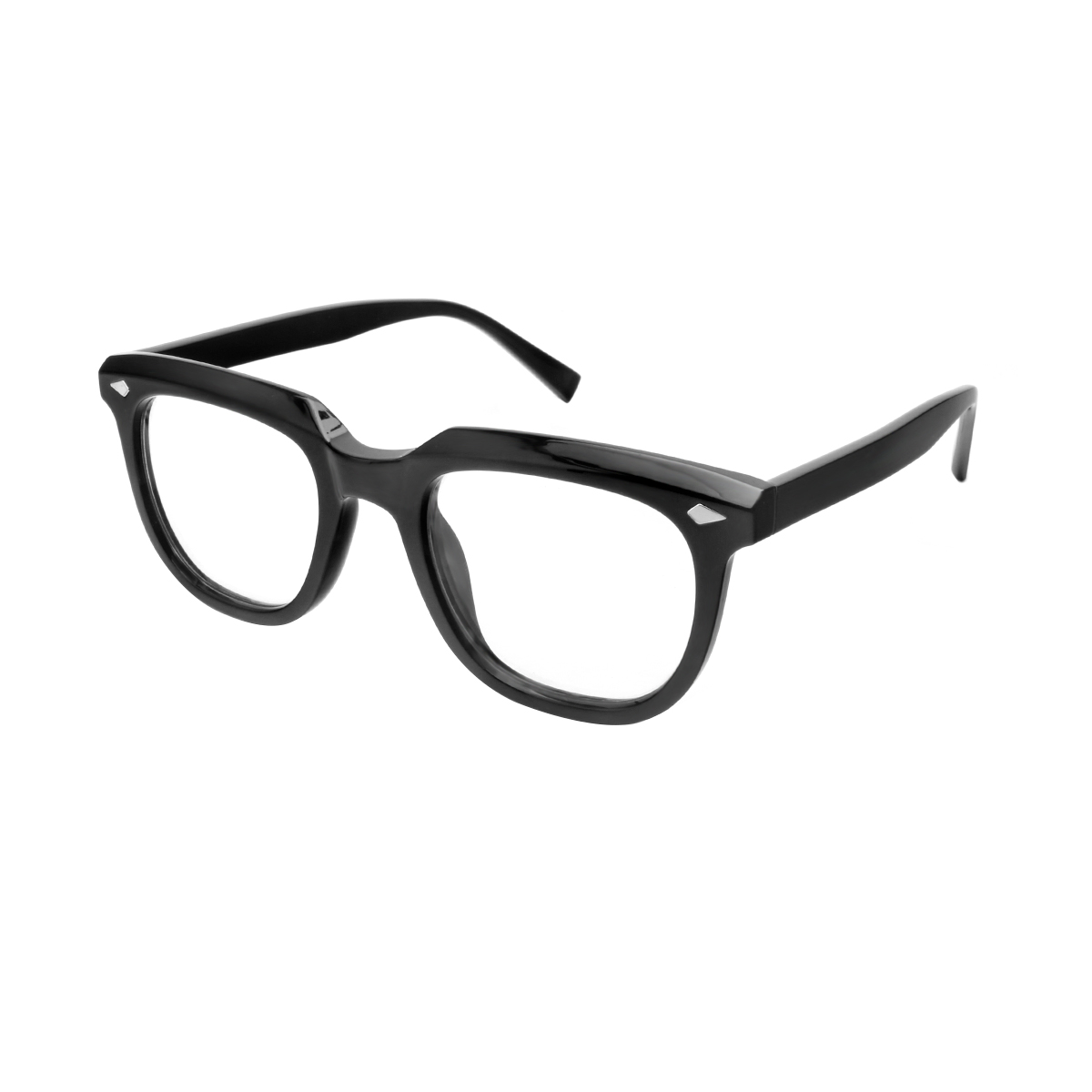 As we have already mentioned, black frame glasses are very versatile. Let us look at three more reasons why they are so great.
1. They work well no matter the frame shape
Whether you are looking for cat-eye, aviator, brow line ,or round frames, you'll be able to get them all in black.
The same goes for materials – black frames are available in wire-framed glasses and plastic glasses.
2. They are great for any skin tone
No matter your skin tone, you cannot go wrong with a black frame. This color is great because it will not clash with your complexion, which makes it a great choice for everyone.
3. They suit any style
Since your glasses are black, it does not matter what color your outfit is. It is not like having a pair of green glasses and then wanting to wear a red shirt.
So, no matter your wardrobe pallet, black glasses will work well.
The best black-frame glasses
Even though you've decided on black frames, you still have decisions to make in terms of material and style.
Do you want bold and chunky? Think wire? Or an unusual shape like cat-eye glasses. Let's take a look at the three best black frame glasses.
We have chosen three different styles to show you just some of the variety that's available to you.
Amore's black frame is bold, chunky ,and rectangular. They will certainly turn heads!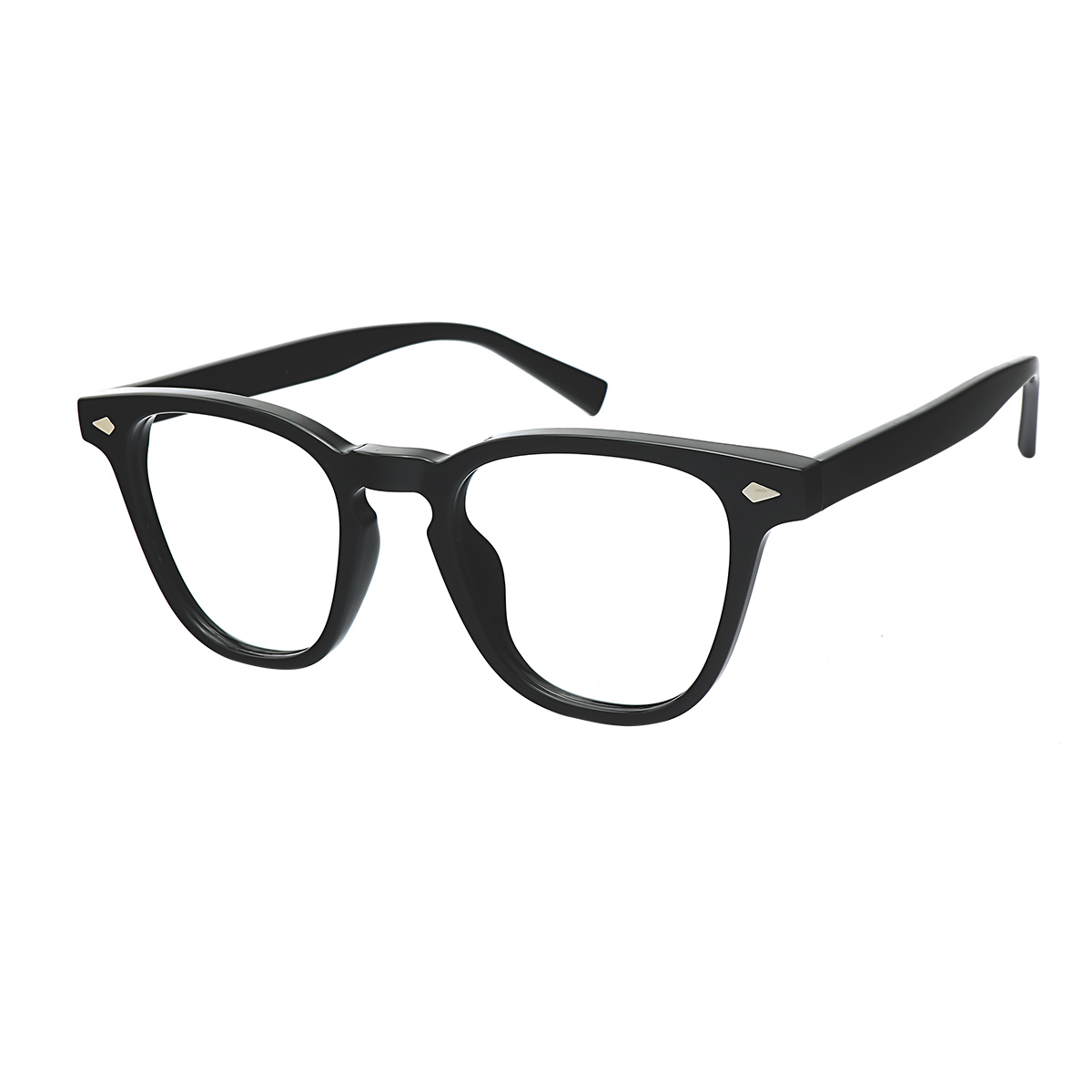 Alicia's frame is subtle yet stylish. With their unusual square shape, wireframes, and wooden handle, these frames are great for anyone wanting to add a subtle statement to their outfit.
They are suitable for both men and women and are flexible, durable ,and lightweight too.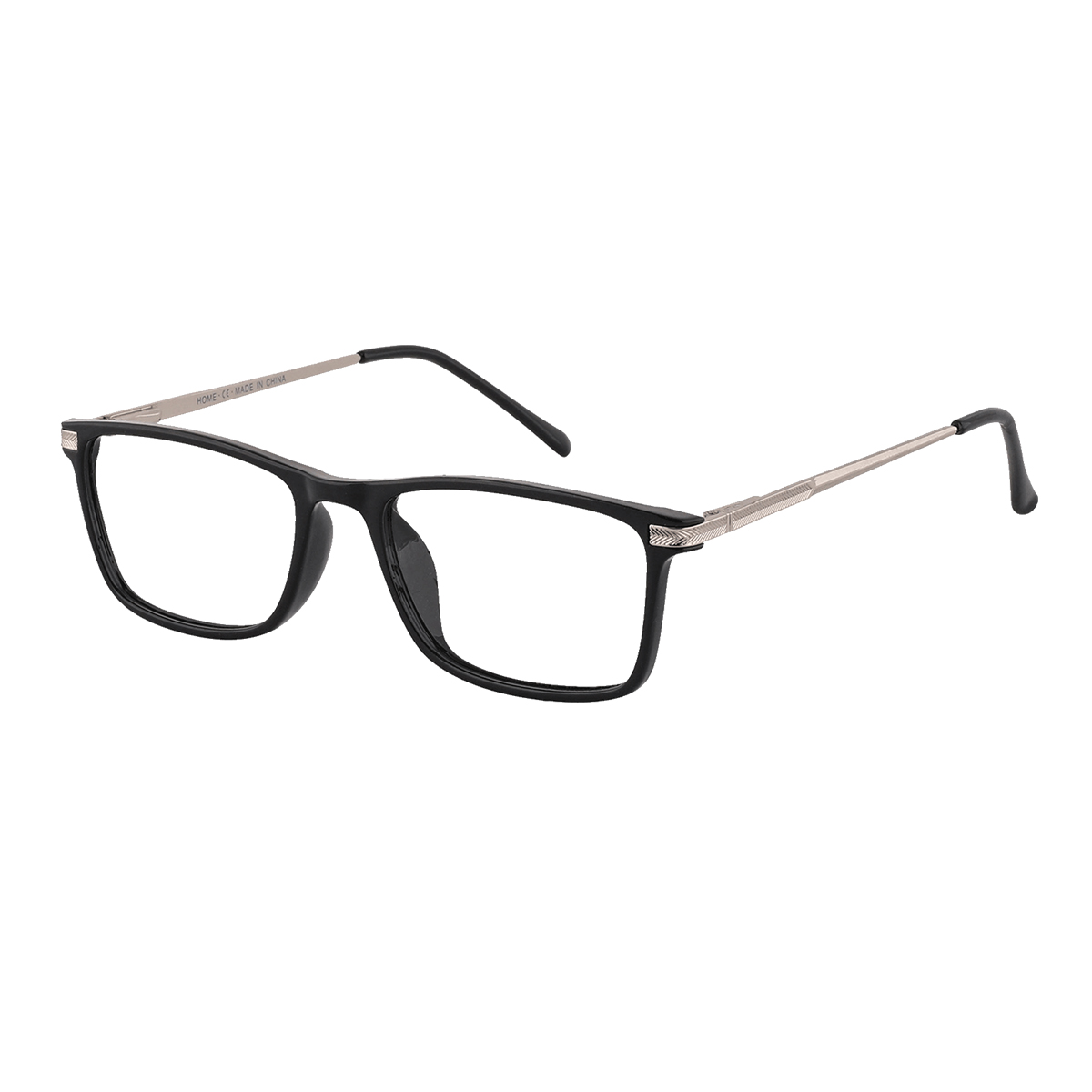 Pacific's frame is bold and wonderful. It suits most face shapes and helps to balance out round or oval faces.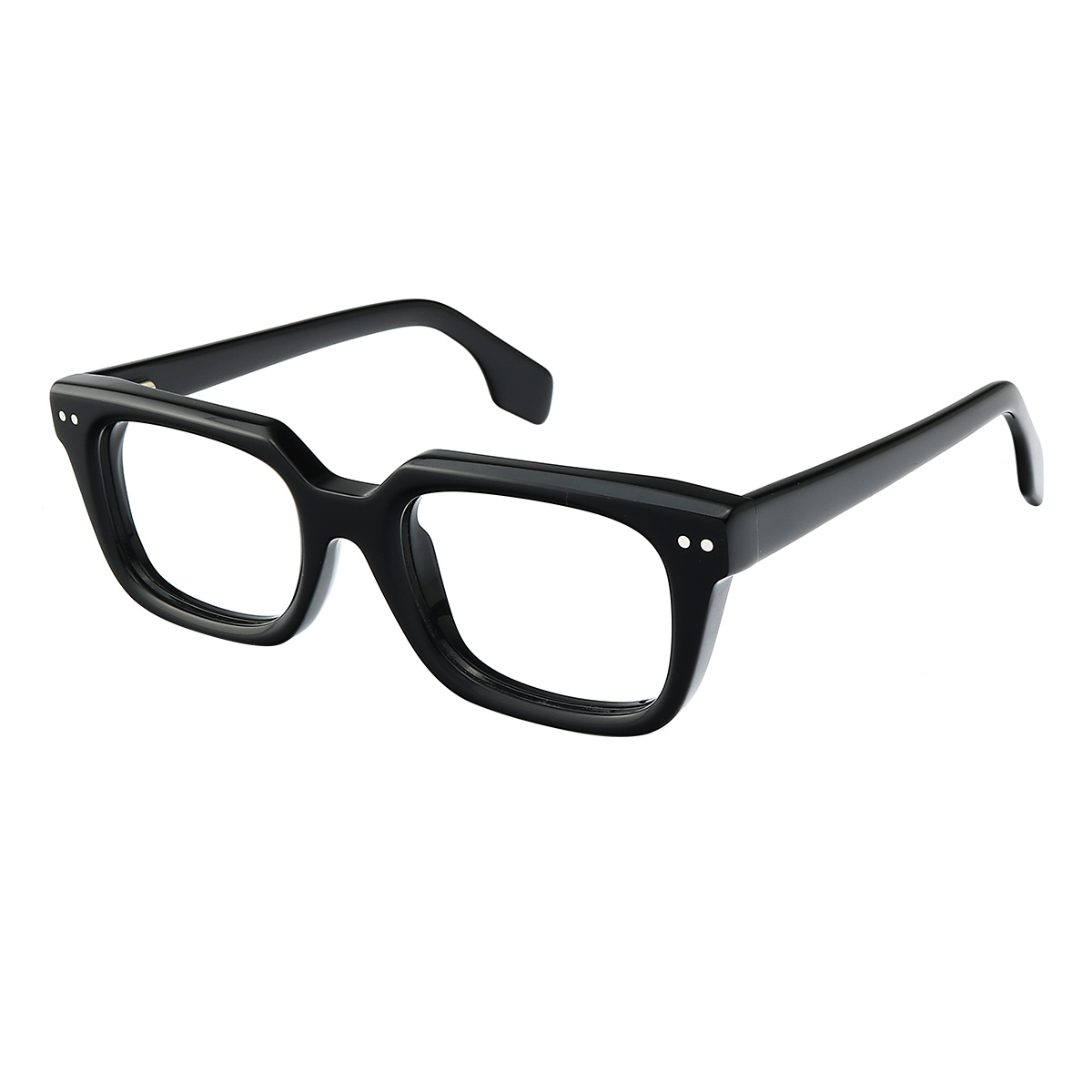 Final thoughts on three reasons you should choose black frame glasses.
Black frame glasses have been popular ever since eyeglasses were invented, which means this color is set to stay. You simply cannot go wrong with black.
Black frame glasses can be both subtle or bold, vintage or hipster. There are just so many different styles to choose from that there's something for everyone.
So, whether you are more of Amore, Alicia or Pacific, you have a lot of choices available to you!