Guide to buying the best purple glasses
Jul 19,2023
Purple is one of the more non-conventional color choices when it comes to eyewear, maybe because it is so bold and adventurous that many people are not sure they can pull it off, or if it would even look good on them. But purple glasses can actually do a lot for your look, whether you want to create a strong fashion statement or are simply looking for an everyday pair of glasses to complement your outfits.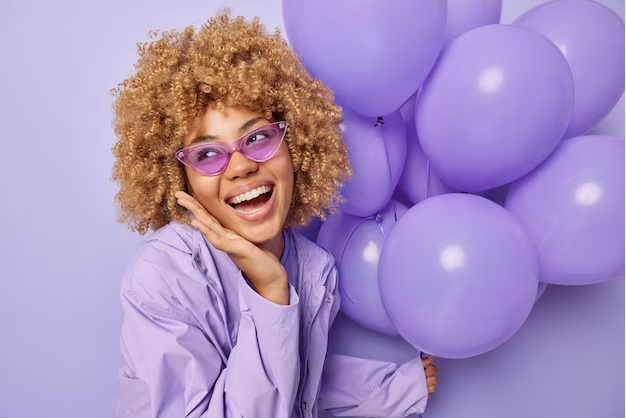 Why do some people like purple glass frames very much?
In recent years, glasses with purple-tinted lenses or purple frames have become a lot more popular. One of the reasons is that purple comes in a wide range of hues that you can choose from. From rich velvety plums to vibrant mauves all the way to the palest lavenders and lilacs, there is something just right for everybody.
Studies show that most people who like the color purple are those that are very creative and artistic, and it might just be true when it comes to purple glasses. It seems that many people who like purple glasses do have a unique sense of fashion and are very confident in their own personal style. Wearing purple also conveys a luxurious feel and gives the illusion of mystery.
Guide to buying the best purple glasses
Buying purple glasses can be a lot of fun because there are so many amazing options that you can choose from. In fact, the large number of designs can make it difficult to pick just a single pair! To make the task easier, there are a few simple guidelines that you need to follow.
1.Choose the right frame shape
Different glasses frames have different effects on people, depending on the shape of the face. The key is to identify what shape your face is, then you will know what kinds of frames you should be considering. If you have an oval face, you're lucky because just about any frame would look good on you. Round glasses are best for people with square or triangular faces. Cat eye glasses are quite versatile and look fantastic except maybe on round-shaped individuals, in which case rectangle glasses or aviator glasses would be best.
2.Choose a durable and lightweight material
Comfort is a very important consideration in buying purple glasses. You don't want to look great while actually suffering on the inside because your glasses don't fit well. There are many metals and plastics that are both durable but very light and easy to wear, so you should take a look at this carefully.
3.Fit the glasses
You can only tell for sure if a pair of glasses is right once you actually wear them. If you are at an actual shop, try on different pairs and see how you look in the mirror. When shopping online, you can also try the glasses on virtually. This way, you will know exactly what you look like wearing them, and you can make an informed decision on whether they are right for you or not.
The best purple glasses frames for this year
1.Hyacinth Cat Eye Glasses
Purple frames with gold wire legs of the Hyacinth cat eye glasses not just a fashionable piece of eyewear but a unique work of art. The unique design will effortlessly draw attention to your eyes, framing them perfectly while also enhancing the shape of your face. The frame is made of acetate and features metal spring hinges for the utmost comfort.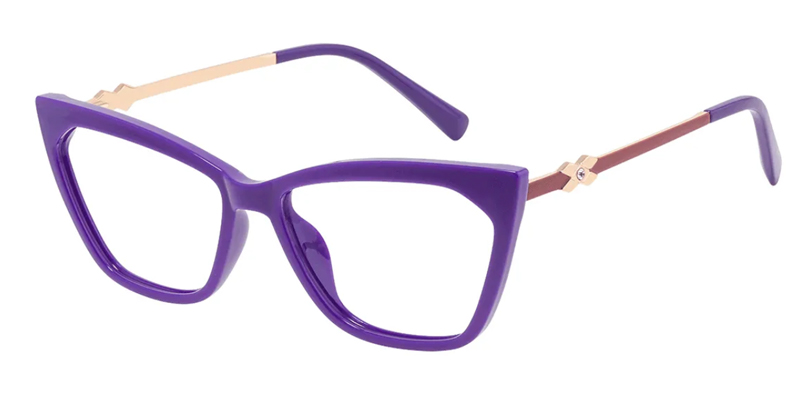 2.Verena Square Glasses
Simple sophistication is a very accurate description of the Verena fashion square glasses. Designed for the stylish professional woman, this pair is perfect for casual day-to-day wear and look fantastic with just about any outfit. The thin frame also makes it a suitable choice for reading glasses. The slight color variation in the frame and the temple adds a whimsical touch that makes the Verena even more attractive.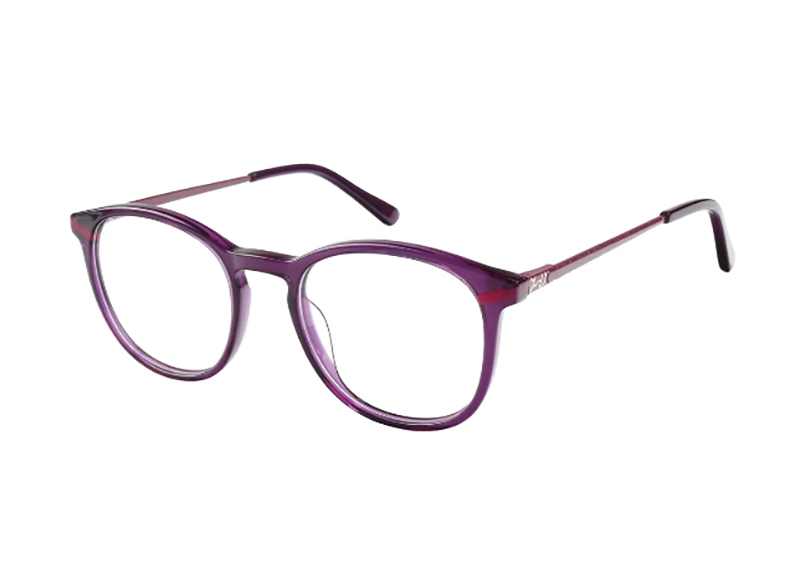 3.Brook Cat Eye Glasses
If you are up for a little bit more adventure, the Brook cat eye glasses in a combination of purple and brown would be an amazing option. Its oversized frames allow for more protection against glare and also give you a bigger field of vision. The frame is a unique blend of CP and TR90, making it extremely durable. The Hubris complements most face shapes and the old school look gives it a touch of nostalgic charm.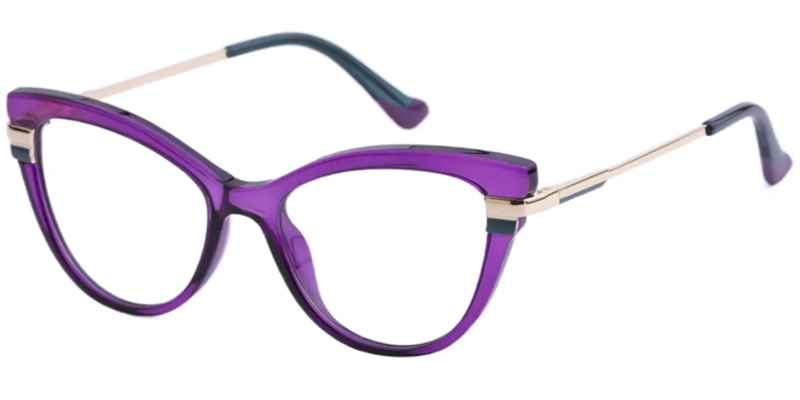 Related articles:
Guide to buying the best orange frame glasses
Guide to buying the best brown frame glasses
Guide to buying the best pink frame glasses
Guide to buying the best purple frame glasses
Guide to buying the best yellow frame glasses
Guide to buying the best white frame glasses
Guide to buying the best red frame glasses
Guide to buying the best silver frame glasses
Guide to buying the best gold frame glasses
Guide to buying the best tortoiseshell frame glasses
Guide to buying the best green frame glasses
Guide to buying the best blue frame eyeglasses
Why choose black frame glasses?
Are black frame glasses in style in 2023?