How to buy the best geometric sunglasses?
Sep 13,2023
Geometric sunglasses have taken the fashion world by storm. Their unique shapes and contemporary designs make a bold statement while offering essential sun protection.
But how do you navigate the world of geometric sunglasses to find the perfect pair that not only complements your style but also provides the uv defense your eyes need?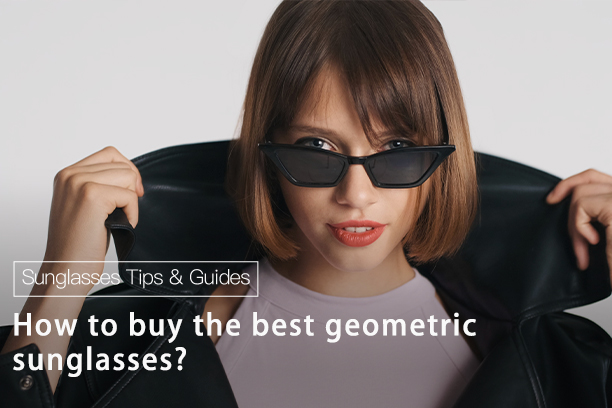 Are geometric sunglasses flattering?
Geometric sunglasses can be incredibly flattering for those who choose the right shape to complement their facial features and style.
1. Distinctive style
Geometric sunglasses are known for their unique and eye-catching shapes. When selected thoughtfully, they can set you apart from the crowd and add a distinctive element to your overall style.
2. Face shape matching
Different geometric shapes suit various face shapes. For example, square and rectangular frames can complement round faces by adding structure, while round or cat eye sunglasses can soften the angles of square faces. By choosing the right geometric shape for your face, you can enhance your natural features.
3. Versatility
Geometric sunglasses come in a wide range of shapes, from hexagons to octagons and beyond. This variety allows you to experiment with different styles and find the one that suits you best, whether you prefer a subtle or bold look.
4. Fashion forward
Geometric sunglasses often align with contemporary fashion trends. Opting for these frames can showcase your fashion-forward sensibilities and keep your look current and stylish.
5. Confidence boost
Wearing sunglasses that suit your style and face shape can boost your confidence. When you feel good about how you look, it shows in your posture and demeanor.
Who may look good in geometric sunglasses?
Geometric sunglasses can look fantastic on a wide range of individuals, but certain face shapes, skin tones, and style preferences can particularly benefit from these unique frames.
1. Heart-shaped faces
Geometric sunglasses, especially those with bold and angular shapes, can complement heart-shaped faces beautifully. The geometric lines can balance the broader forehead and narrower chin characteristic of this face shape.
2. Square faces
Geometric sunglasses provide an excellent opportunity to play with contrasts. Square faces with strong jawlines can benefit from the softer lines and curves of geometric frames, adding balance to their angular features.
3. Oval faces
Oval faces are versatile and can pull off various sunglass styles. Geometric frames can add a touch of boldness and uniqueness to their already balanced proportions.
How to buy the best geometric sunglasses?
Buying the best geometric sunglasses involves a combination of style, fit, and functionality.
1. Face shape consideration
Determine whether you have a round, square, heart, oval, or another face shape. Different geometric sunglass shapes can complement specific face shapes. For example, angular frames can add definition to round faces, while softer shapes can balance square faces.
2. Frame size and proportions
Pay attention to the size of the frames in relation to your face. Oversized geometric sunglasses can make a bold statement, but they should still fit comfortably without overwhelming your features.
3. Frame material
Geometric sunglasses come in various materials, including metal, acetate, and plastic. Choose a material that suits your style, comfort, and durability preferences.
4. Lens technology
Ensure the sunglasses provide 100% uv protection to shield your eyes from harmful sun rays. Look for sunglasses with uv400 or polarized lenses for superior protection.
5. Lens color
Different lens colors serve different purposes. Gray lenses provide neutral color perception, while brown lenses enhance contrast. Choose a color that suits your activities and preferences.
Best geometric sunglasses for Men & Women
1. Di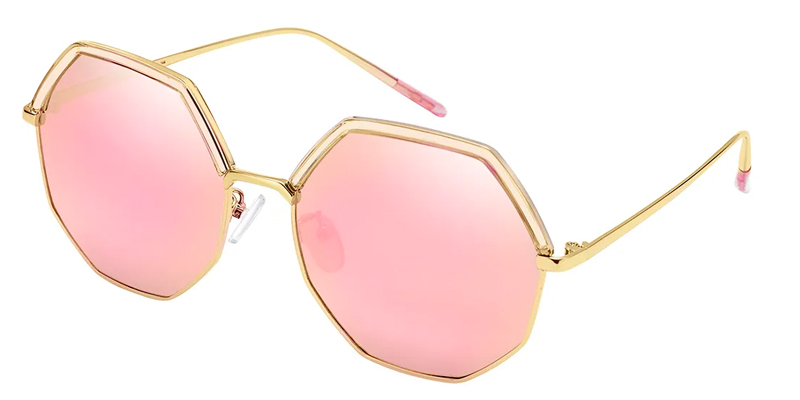 These hexagonal sunglasses offer a sleek and modern design. The geometric shape adds a unique touch to your style while remaining versatile enough for everyday wear. The metal frame provides durability, and the classic color options ensure they can complement various outfits.
2. Nina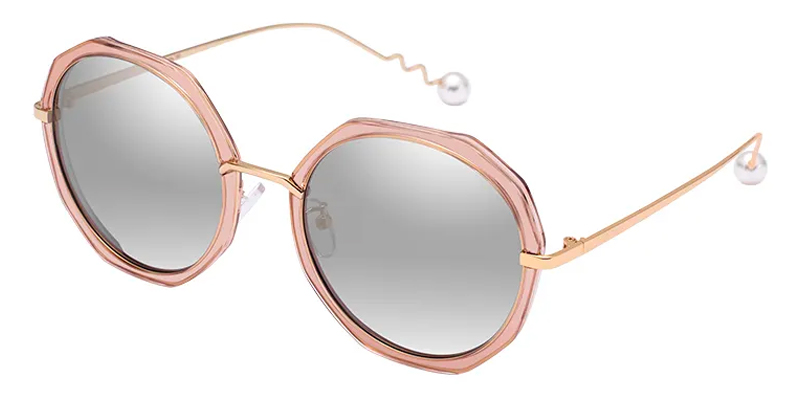 These retro geometric sunglasses offer a fusion of classic and contemporary style. The round shape with geometric accents on the frame creates a unique and eye-catching look. They are perfect for individuals who appreciate vintage-inspired fashion with a modern twist.
3. Macy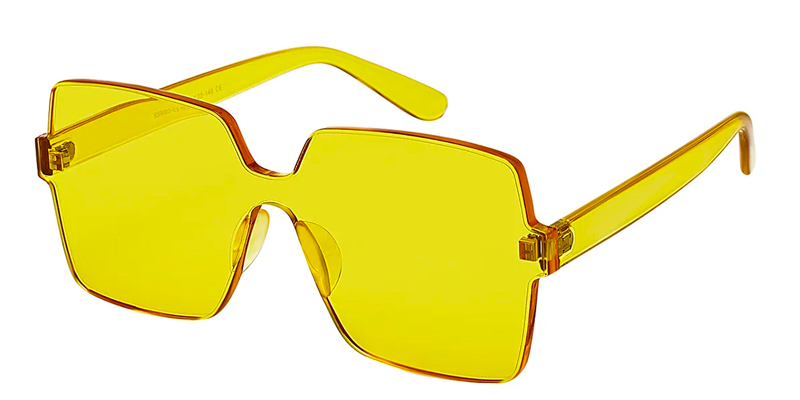 These geometric sunglasses with colorful frames are perfect for adding a pop of vibrancy to your look. The square shape offers a bold and structured appearance, while the colorful frames add a playful and contemporary element. These sunglasses are an excellent choice for those who want to infuse some fun and personality into their style.
Whether you prefer a subtle and modern look, a bold and fashion-forward statement, or a fusion of classic and contemporary elements, EFE's best sunglasses can elevate your style while protecting your eyes from the sun's rays.
More articles:
How to buy the best Geometric Sunglasses?
How to buy the best Oval Sunglasses?
How to buy the best Rectangle Sunglasses?
How to buy the best Round Sunglasses?
How to buy the best Browline Sunglasses?
How to buy the best Aviator Sunglasses?
How to buy the best Cat Eye Sunglasses?
How to buy the best Square Sunglasses?