What face shape is good for square glasses?
Dec 26,2022
Square glasses are the most versatile, as they can fit any face shape. They can also be appropriate for any work or other environment. These glasses can be oversized or small and still work well visually. It is always the best alternative if you're not sure which style to choose.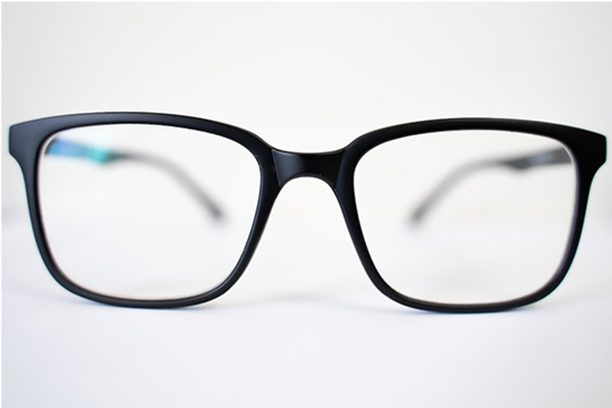 Square glasses have come a long way and remain a good choice for many with various face shapes. Their shapes are more angular than those of most other shapes of glasses. It is an iconic shape but has also become popular as a unique shape to wear, especially as an oversized pair.
As a classic pair of eyeglasses, square glasses can bring balance to most face shapes. Most recently, hipsters have made square glasses a prominent part of fashion. Even though they have given the horn-rimmed style prominence, other styles, such as transparent, metal, leopard, zebra, and many more, are available for you to choose from.
1. Square glasses for round faces
One of the best choices for round faces, or even perfectly round ones, are square glasses. What it does is create the illusion that your face is longer and slimmer than it is in reality. It will also help balance out your softer features, enhancing your overall appearance.
Even though oversized square glasses work well for round faces, you need to get a pair that is proportionate to your face size. The color of the frame as well as its thickness will also help you choose. By choosing the right type of square glasses for your round face, you can create harmony as well as bring balance and contrast to your face.
2. Square glasses for oval faces
Oval faces can wear almost any frame shape. That means that if you have an oval face, you can wear square glasses as well. In fact, square glasses will aesthetically look best on oval faces. Here again, square glasses provide contrast to an oval face.
An oval face is symmetrical, and that makes this face shape the most flexible in terms of styling selections, which includes the choice of square glasses. You can therefore be assured that square glasses will look good on your oval face. For this very reason, if you like a classic style, you can even choose a retro style.
3. Square glasses for your oblong face
Your elongated face will look good in a pair of square glasses. Square glasses are deemed classic eyeglasses. For this reason, your oblong face will be enhanced by the angular shape. It is the ideal shape for this face shape, as it will highlight the best features of your face.
The square glasses will balance the elongation of an oblong face. The frame has sharp corners, which then also enhance the narrow parts of your face.
4. Choose square glasses for your heart-shape face
In most instances, square glasses have a broader top than the bottom. Our Gibbons eyeglasses are an example of this type of frame. This makes them ideal for you if you have a heart-shaped face. However, you need to be aware that you should choose a frame size that is proportionate to your face size.
With the slight downward tapering of the square frame, you will get a balanced appearance for your heart-shaped face. It does so by helping to widen the top of your face without drawing too much attention to your cheeks. This will enhance the overall aesthetic of your face.
Summary for square glasses
Both men and women will find the best square glasses at EFE. We offer you a selection of square glasses that are both classic and contemporary. Square glasses fit most face shapes, so you can choose any one from our selection. Choose square glasses for your oval face, oblong face, heart-shaped face, round shape, or any other shape.
The important thing is to choose square glasses that complement your personal style. If you can benefit from an oversized pair, be assured that EFE has the style for you.
Read more:
What face shape is good for Oval Glasses?
What face shape is good for Geometric Glasses?
What face shape is good for Browline Glasses?
What face shape is good for Aviator Glasses?
What face shape is good for Rectangle Glasses?
What face shape is good for Square Glasses?
What face shape is good for Round Glasses?
What face shape is good for Cat Eye Glasses?