What face shape is good for oval glasses?
Jul 14,2023
Many associate the oval shape with a circle. While this can be true in some cases, ovals are uniquely round and rectangular simultaneously. The same goes for a pair of oval glasses. It is an eyewear that balances your angular features. These smaller and more minimalist frames first became popular in the 90s.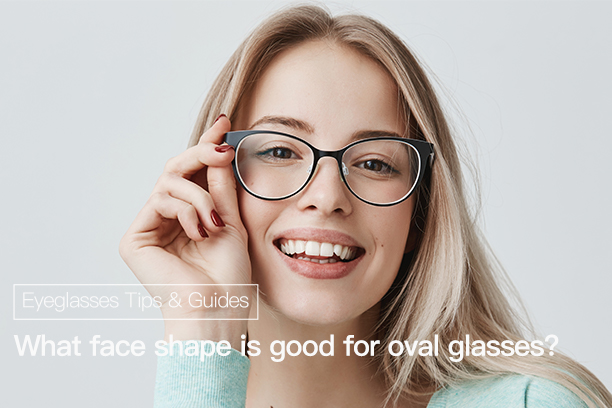 Are oval glasses good in 2023?
Fast forward to 2023, and oval glasses are making their comeback. This time, you can choose such frames with bright hues. It is even better if you play with some tint on the lenses. As you can see, most celebrities also don these small oval glasses incorporated with their daily outfit.
There have been various modifications of the oval glasses since the 90s. What was once primarily used for fashion, oval frames are worn by people who prefer smaller frames on their prescription lenses.
What face shape do oval glasses look good on?
Before choosing a pair, consider some suitable face shapes for oval glasses. However, remember that they're just guides you can refer to. If the list does not mention your face shape, it does not mean you cannot get a pair of oval glasses. After all, confidence is essential in looking good on any eyewear.
1.Square faces.
Individuals with square-shaped faces generally have wider foreheads and jawlines. With this, oval glasses soften the prominent angles of your facial features. The glasses contrast the prominent features on your face and balance them, so you will look great while wearing these glasses.
2.Diamond faces.
When wearing oval frames, you will see that the glasses balance out the broader jaw with higher cheekbones and a narrower forehead. Getting an oval frame can be an excellent idea if you have a diamond face.
3.Oval faces.
They say that when choosing the best glasses frames, it must contrast your facial features. This means selecting a rectangular frame is rare if you have a rectangle-shaped face. However, it is different for people with oval faces. In most cases, they look good with any frame shape, including oval glasses.
4.Heart faces.
The oval glasses on a heart-shaped face will even out the pointy chin and broad forehead. As a result, they accentuate your facial features.
Do oval glasses make people look young?
Overall, you will look younger if you choose the right eyeglass frame. It should accentuate your facial features so you will look good wearing glasses. With this, a person will look young in oval glasses if the frame complements the face.
There is nothing wrong with wanting to look young. However, instead of thinking about a specific frame shape, you can explore other options by checking your facial shape and features. This way, you can identify what frame style goes with your face.
Guide to buying the best oval glasses
The face shape is one of the critical elements to consider when choosing the best oval glasses. However, there are other essential factors you can see below, allowing you to find the most suitable oval frame design.
1.Color. In most cases, hues matter, especially if you opt for oval glasses with bolder rims. If you have a warm skin tone, looking for eyewear with coral shades, honey, olive, green and brown shades is suitable. On the other hand, you can choose purple, green, magenta, pink, and blue if you have a cooler skin tone. Overall, the frame colors must complement your skin tone.
2.Size. Some oval glasses can be tiny, like the vintage ones during the 90s. There have been modifications on oval frames today; you can choose the slightly larger ones if you want full eye protection. The frame size matters as some face shapes do not go well with oversized oval glasses.
3.Customization. Oval glasses can be used for fashion or correction lenses. If you are for the latter, it pays to go to an eyewear store to customize the glasses lenses. Of course, you must have the latest prescription before customizing the lenses.
Some manufacturers let you change the colors of the oval frames. The best is to try these glasses in different colors online before buying the chosen one.
Read more:
What face shape is good for Oval Glasses?
What face shape is good for Geometric Glasses?
What face shape is good for Browline Glasses?
What face shape is good for Aviator Glasses?
What face shape is good for Rectangle Glasses?
What face shape is good for Square Glasses?
What face shape is good for Round Glasses?
What face shape is good for Cat Eye Glasses?