How to buy the best round sunglasses?
Aug 23,2023
Sunglasses are more than just accessories; they're a statement piece that adds personality and style to your overall look. Among all the shapes, round sunglasses have endured the test of time and continue to be a fashionable choice. Now, let's explore round sunglasses' style and suitability for different face shapes as well as find practical tips for buying the perfect pair for 2023.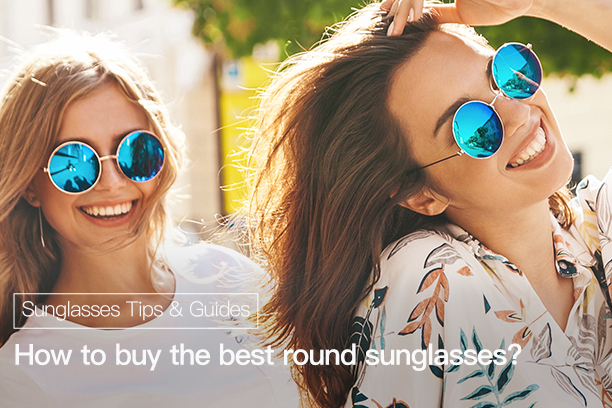 Are round sunglasses in style?
Round sunglasses have made a significant comeback in recent years, becoming a timeless and iconic accessory. Their classic and retro vibe adds an instant touch of coolness to any outfit. The rounded shape offers a balanced contrast to angular facial features and provides a softer and more approachable appearance. Often featuring unique details on the frames and lenses, these sunglasses can easily make themselves stand out from the crowd. With UV protection and polarized options, round sunglasses not only make a fashion statement but also ensure eye safety and comfort.
What face shape do round sunglasses suit?
Round sunglasses complement various face shapes, but they work particularly well for those with angular features. If you have a square, heart, or oval-shaped face, round sunglasses can soften your look and add a touch of harmony to your features. They help balance out prominent jawlines and cheekbones, creating a more symmetrical appearance. Additionally, individuals with oval faces can effortlessly pull off round sunglasses due to their balanced proportions.
How to buy the best round sunglasses?
When buying round sunglasses, consider the following factors:
1. Frame Size:
Ensure the frames are proportionate to your face size. If your frame is too big or too small, it may easily fall from your face or leave dents on your nose and temples.
2. Frame Material:
Choose a material that suits your style and comfort, whether it's lightweight acetate, durable metal, or trendy wood.
3. Lens Type:
Opt for high-quality lenses that provide UV protection and minimize glare. Polarized lenses are a great choice for reducing reflections and enhancing clarity.
4. Frame Color:
Select a color that complements your skin tone and personal style.
5. Face Shape:
While round sunglasses suit various face shapes, it's important to find a pair that enhances your features. Trying on different styles can help you determine the best fit.
Best round sunglasses for 2023
Here are three top picks in 2023 for round sunglasses at EFE Glasses:
1.Cooper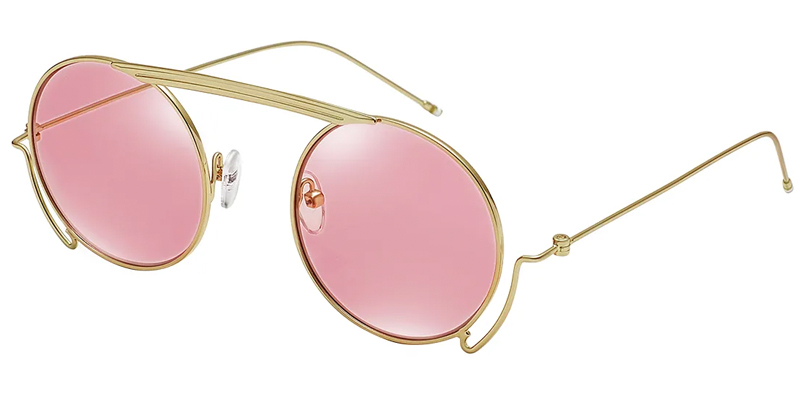 This elegant pair combines a thin gold metal frame with slightly oversized round lenses, offering a blend of vintage and modern aesthetics. The golden temple tips add a touch of sophistication, making it perfect for both casual outings and formal events.
2.Robbie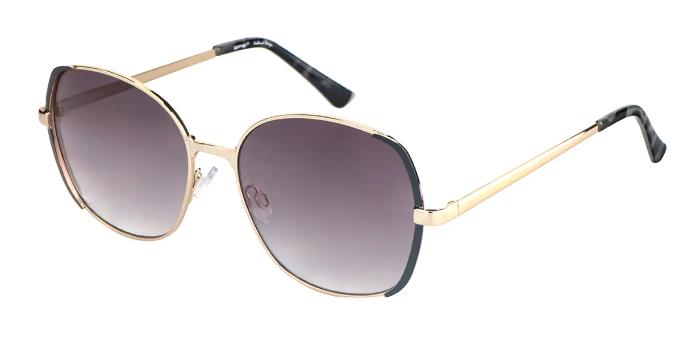 The large, rounded lens frame and straight nose bridge and slim temples are perfectly complemented by the bright golden finish of these eyeglasses. The black tortoise temple tips further add to this pair's charm, while the spring hinges ensure Robbie is comfortable and fits well on any face.
3.Patsy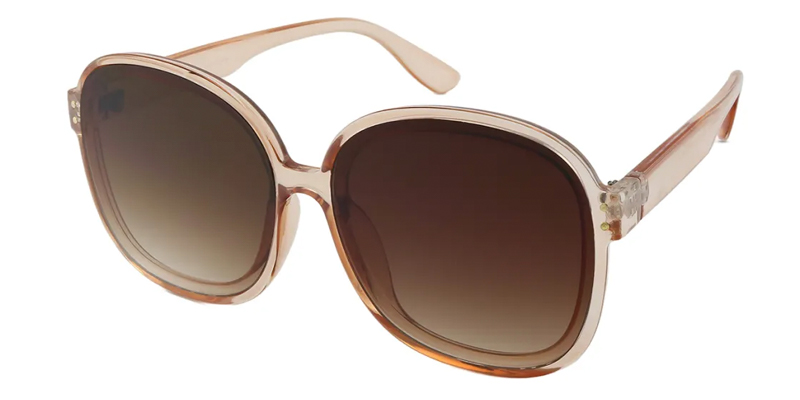 Channel your inner retro enthusiast with these round sunglasses that feature a chunky, translucent frame and gradient lenses. The unique design of this frame will add a touch of elegance, making this sunglasses excellent for those looking for making a statement.
Round sunglasses offer a versatile and stylish option for enhancing your look while providing essential eye protection. Whether you're aiming for a classic, chic, or bold appearance, there's a pair of round sunglasses that suits your taste and face shape. By following our tips on selecting and exploring the best pair, you'll make a fashionable and functional eyewear choice.
More articles:
How to buy the best Geometric Sunglasses?
How to buy the best Oval Sunglasses?
How to buy the best Rectangle Sunglasses?
How to buy the best Round Sunglasses?
How to buy the best Browline Sunglasses?
How to buy the best Aviator Sunglasses?
How to buy the best Cat Eye Sunglasses?
How to buy the best Square Sunglasses?