Cool glasses 2023: what is the coolest pair
Jul 14,2023
Glasses are a fun and versatile fashion accessory, aside from being functional eyewear, of course. Wearing different pairs can dramatically change your look. They can enhance your features and you can use them to present several moods or personal statements. But the question that many people are asking these days is, what is the coolest pair of glasses in 2023?
It's impossible to answer this question with just a single pair of glasses because ultimately, the coolness factor is a combination of several aspects, including your personal sense of style. Nevertheless, there are indeed some glasses that stand out more than others. We will present some of our recommendations a little further in this article. In the meantime, let's talk about what makes eyeglasses look cool and how you can choose the perfect pair for you.

What makes eyeglasses look cool?
Again, we have to make it clear that eyeglasses do not look the same on everyone. A pair that looks amazing on your favorite actor might not necessarily have the same wow factor when you wear it. Likewise, there will also be other pairs that might look blah on someone else but look amazingly cool on you.
With that being said, one of the most important factors that make eyeglasses look cool is how they complement your face shape. Generally, round glasses are great for angular faces, while square and rectangle glasses are mighty fine for round and oval faces. Color and size are also important criteria to consider. Cool glasses bring out your best features, not hide them, so you should choose accordingly.
How can people look cool with glasses?
There used to be a time when eyeglasses were considered unattractive. People who wore them were even called names like four-eyes, nerd, and so on. But things have changed for sure.
These days, wearing glasses is actually one of the ways to look cool. How, you ask? Other than taking into consideration the factors mentioned above, it is very important that you exude confidence when wearing your glasses. Attitude plays a huge part in being cool in the clothes that you wear, and this also applies to accessories like eyewear.
You will have a much better chance of picking cool glasses if you try them on before you buy them. This would be very easy in an actual store where you can try on as many pairs as you want. But even if you are shopping online, most eyewear sites have a virtual try-on feature that lets you see what you would look like in any of the glasses in their selection.
Finally, once you have found the best pair of cool glasses for you, be sure to have them adjusted so that they fit your face perfectly. Make sure the arms fit over your ears properly, that the frame looks even on your face when you wear it, and so on.
Why do people prefer cool glasses?
Aside from being more eye-catching and exciting, cool glasses can also do a lot for your self-confidence. Indeed, knowing that you look good can also make you feel good about yourself. In turn, this makes you even more attractive to other people. Wearing cool glasses is also an excellent way to elevate your outfit. If something seems to be lacking in your getup, putting on a pair of cool glasses usually does the trick, and voila – your look is complete.
Fortunately, there are plenty of trendy glasses to choose from these days. And as promised earlier, here are our top picks for cool glasses for men and women.
Cool glasses for men in 2023
1.Harlowe classic Square glasses
What used to be the quintessential nerdy glasses back in the day now tops our list of the coolest eyewear for men. The square glasses - Harlowe with a black/transparent combination on the frame are just oozing with style. They are a great choice for prescription glasses but even if you have perfect 20/20 vision, you would want to wear one as an accessory that would really elevate your outfit.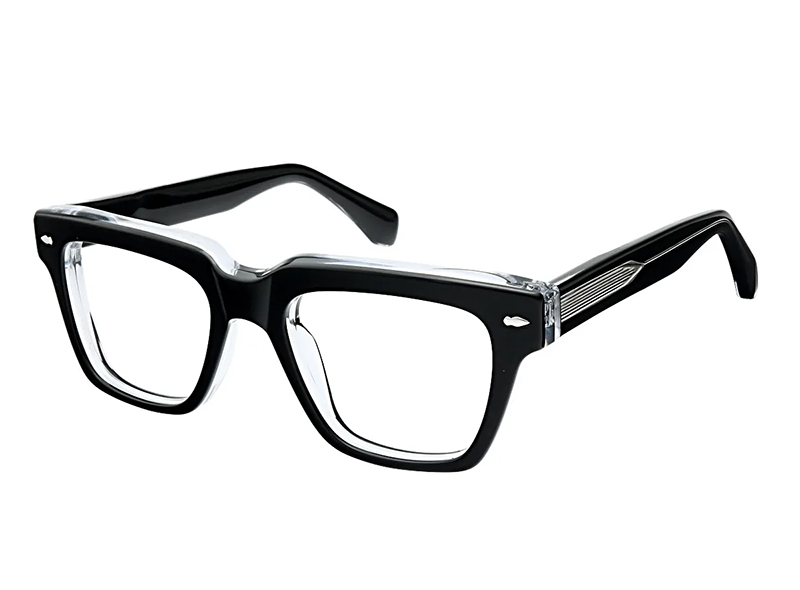 2.Dove business Browline glasses
Any man who wears the Dove eyeglasses will instantly radiate sophistication and elegance. With its exquisitely crafted frame made of durable but lightweight metal, this pair is as versatile as they come. The blue variation is our top pick. You can wear it all day to work looking like a boss, and it can also add a lot of sexy points if you wear it during a hot date.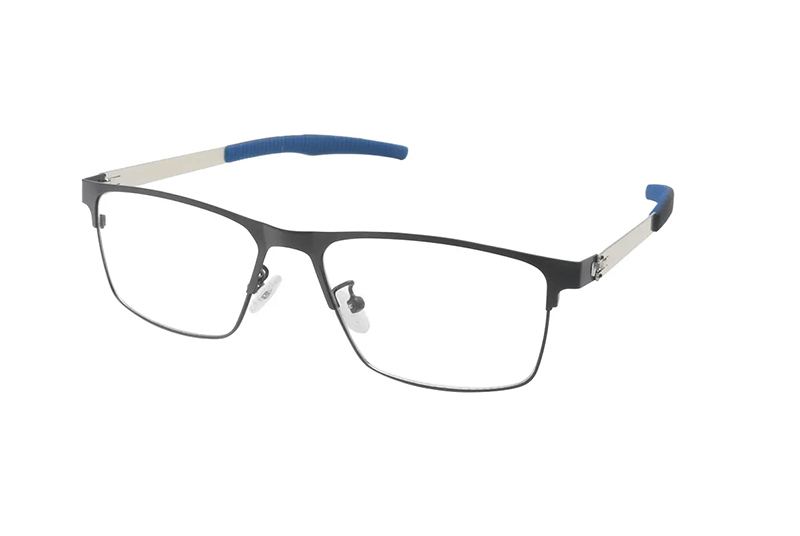 3.Sandy Aviator glasses
Aviator glasses are a classic style that gives an undeniably masculine vibe. The brown Sandy glasses give a contemporary twist to the traditional aviator style, making it perfect for the modern man. The frame is made of lightweight, durable and comfortable material, and is fitted with specially made spring hinges to ensure themost comfortable fit.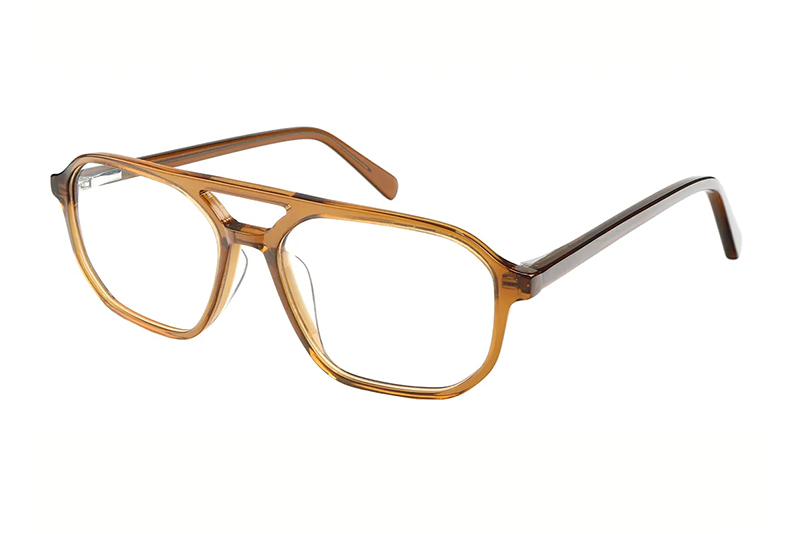 1.Avice fashion cat eye glasses
How can anything be cooler than purple glasses for the ladies, right? The Avice cat eye glasses in purple and gold feature solid colors that support a minimalist fashion style, while also ensuring that you maintain a chic and sophisticated look. The cat eye style enhances the feminine look of this eyewear, while the spring hinges guarantee ease and comfort while wearing it.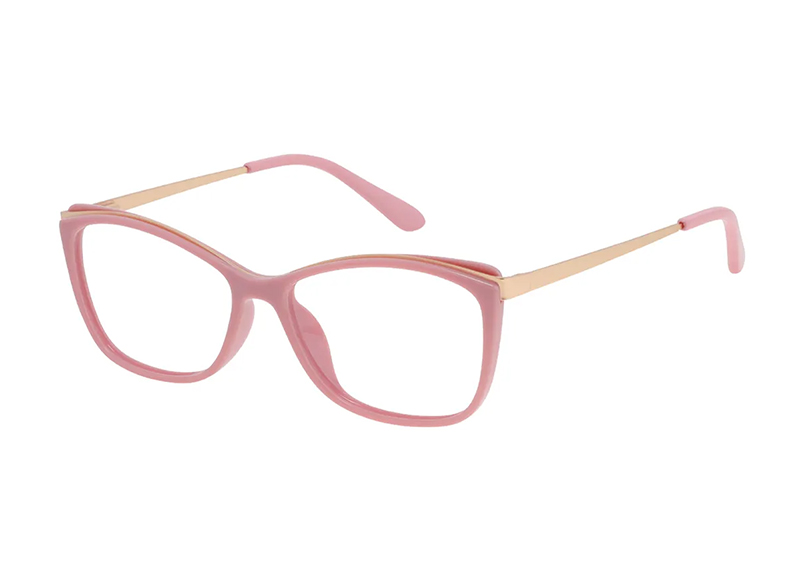 2.Alicia rectangle glasses
Looking for a cool pair of everyday glasses that you can wear to work and that would match just about any outfit you wear? The Alicia rectangle glasses in black and silver are an excellent choice. Made of superior quality TR90 plastic, these glasses are very comfortable for all-day use. They also come highly recommended for prescription reading glasses and blue light protection.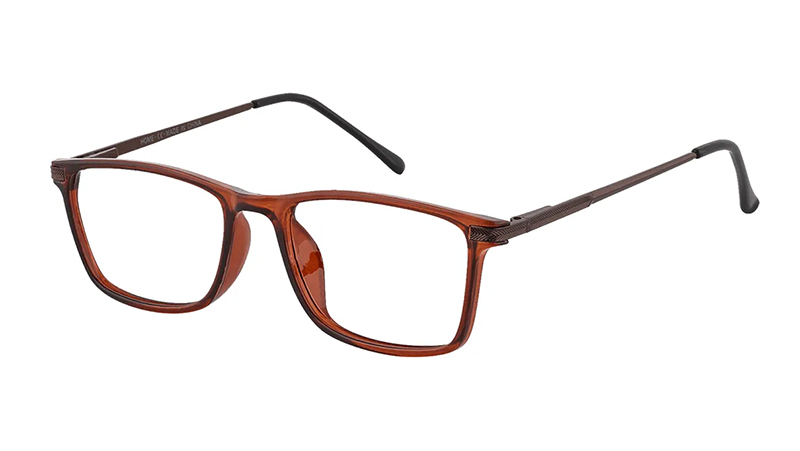 3.Surrey vintage oval transparent glasses
A splash of color can go a long way in making a fashion statement and drawing a lot of positive attention. The green frame of the Surrey accomplishes just that. Made from hand-polished acetate, the slightly oversized frame accentuates your eyes and is surprisingly very comfortable to wear. It is also available in an array of other vibrant colors and patterns.