The cool reading glasses for men & women in 2023
Sep 13,2023
In 2023, the world of reading glasses is filled with cool and trendy options that cater to various tastes and preferences. Whether you're seeking a classic, sophisticated style or something more fashion-forward, this guide will introduce you to the coolest reading glasses for both men and women.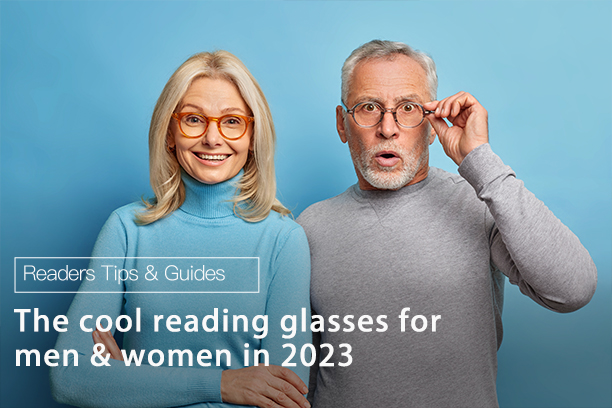 What reading glasses are cool now?
Cool reading glasses are a blend of functionality and fashion, and they're highly sought after for several reasons:
1. Stylish frame designs
Reading glasses now come in a wide variety of frame designs, from classic and timeless to modern and trendy. People are drawn to cool reading glasses for the opportunity to express their style and fashion sense. Bold colors, unique shapes, and intricate details on frames are all the rage.
2. Personality and confidence
Cool reading glasses can be a reflection of one's personality. Wearing stylish glasses can boost confidence and make a statement about your individuality. People often choose glasses frames that align with their self-perception and project the image they want to convey.
3. Enhanced appearance
Many individuals find that wearing cool reading glasses enhances their overall appearance. The right frames can complement facial features, making the wearer look more attractive and put-together.
Types of cool reading glasses that are popular
1. Retro and vintage styles
Frames inspired by past eras, such as the 1950s or 1970s, are making a comeback. These styles often feature bold shapes and distinctive colors.
2. Oversized frames
Oversized reading glasses have gained popularity for their fashion-forward and dramatic look. They provide a sense of sophistication and flair.
3. Cat-eye frames
Cat-eye reading glasses remain trendy, especially among women. They exude elegance and femininity and come in various interpretations, from classic to contemporary.
4. Round and geometric shapes
Round and geometric frames are popular for their unique and eye-catching designs. They appeal to those seeking a distinctive look.
How to look cool with reading glasses?
Looking cool with reading glasses is all about selecting frames that align with your style and personality. Here are some insights on how to achieve a cool look with reading glasses:
1. Choose frames that complement your face shape
Different frame shapes can accentuate or balance your facial features. For example:
- square or rectangular frames can add structure to round faces.
- round or cat-eye frames can soften the angles of square faces.
- oval faces are versatile and can pull off various frame shapes.
Experiment with various shapes to find the one that enhances your cool factor.
2. Bold and unique shapes
Cool reading glasses often feature bold and unique shapes that stand out. Consider frames with geometric designs, oversized dimensions, or dramatic contours.
Unconventional shapes like hexagons, octagons, or irregular silhouettes can make a strong style statement.
3. Play with color
Frame color can significantly impact your look. Bold and vibrant colors can add a pop of personality, while classic hues like black or tortoiseshell offer timeless sophistication. Consider transparent or translucent frames for a modern and minimalist appeal.
4. Expressive details
Cool reading glasses often come with expressive details like patterned temples, metal accents, or unique bridge designs. These details can elevate your style and make your glasses a fashion accessory.
5. Consider trends
Stay informed about eyewear trends. Certain styles, like retro or vintage-inspired frames, can exude a cool and nostalgic vibe. Look to fashion icons or celebrities who wear reading glasses for inspiration.
6. Confidence matters
The key to looking cool with reading glasses is confidence. Embrace your eyewear as an extension of your style and personality. Maintain good posture and make eye contact to exude self-assuredness.
7. Mix and match
Consider having multiple pairs of reading glasses to match different outfits and occasions. Switching frames can keep your look fresh and versatile.
Best cool reading glasses for Men
1. Ace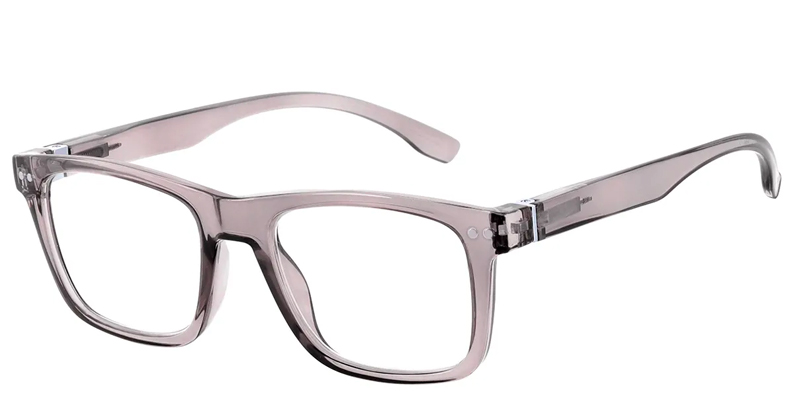 Oversized square readers are a bold and statement-making choice. The large frames exude confidence and make a strong style statement. The sleek black frame color adds a touch of sophistication, while the square shape offers a modern and cool look.
2. Oeroe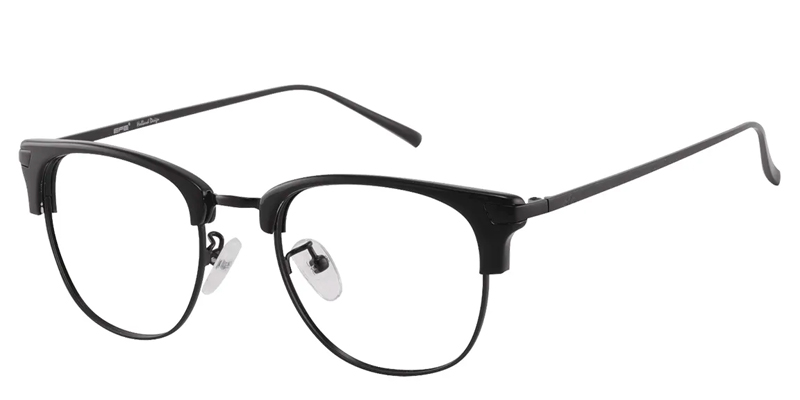 Browline shapes are inherently stylish, and these metal frame readers embrace that trend. The shape with metallic accents on the temples adds a modern and fashion-forward touch. The gunmetal color of the frame provides an edgy and cool aesthetic.
3. Noricum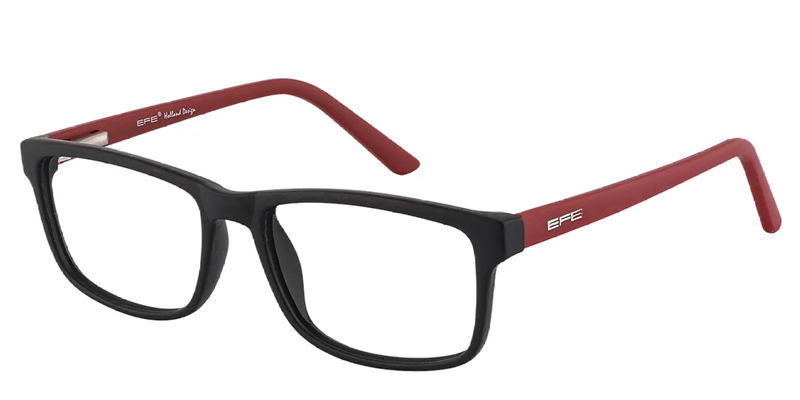 These bold rectangle reading glasses make a strong style statement. The black and red color combination is eye-catching and adds a pop of personality to your look. The rectangle frame design is unique and trendy, perfect for individuals who want to stand out and embrace a cool and fashion-forward vibe.
Best cool reading glasses for Women
1. Vanessa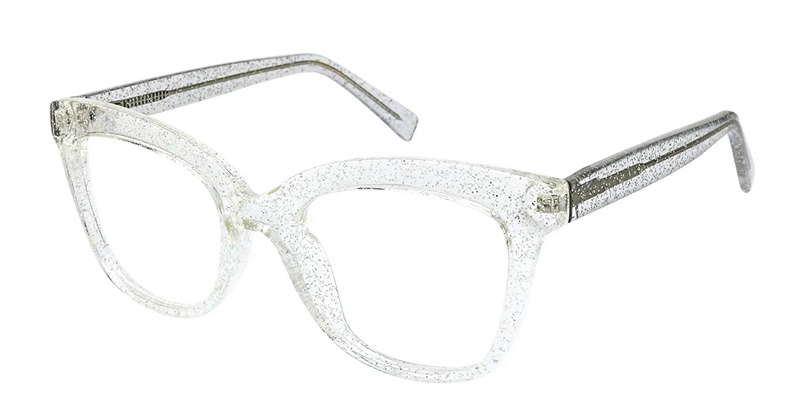 These square crystal readers are the epitome of cool and chic. The square shape is a timeless and elegant choice that adds a touch of sophistication to any look. The crystal-clear frame material offers a contemporary and minimalist aesthetic, making them versatile for various occasions.
2. Candace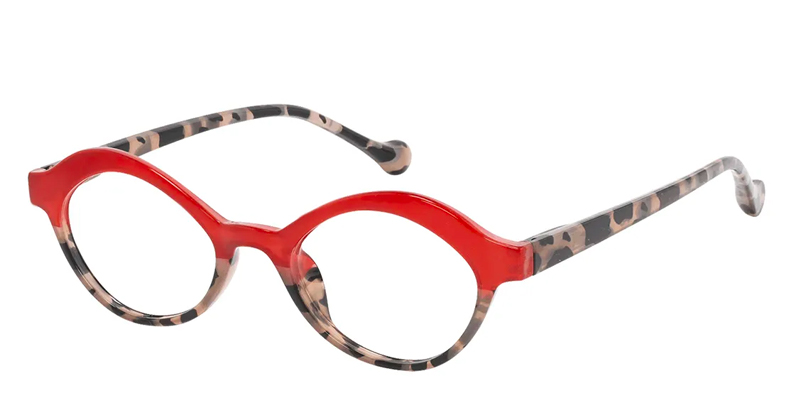 Oval red-tortoiseshell mixed reading glasses are a fusion of classic and cool. The oval shape with tortoiseshell patterned frames exudes retro charm and modern style. These glasses are perfect for those who appreciate vintage-inspired fashion with a contemporary twist.
3. Cirta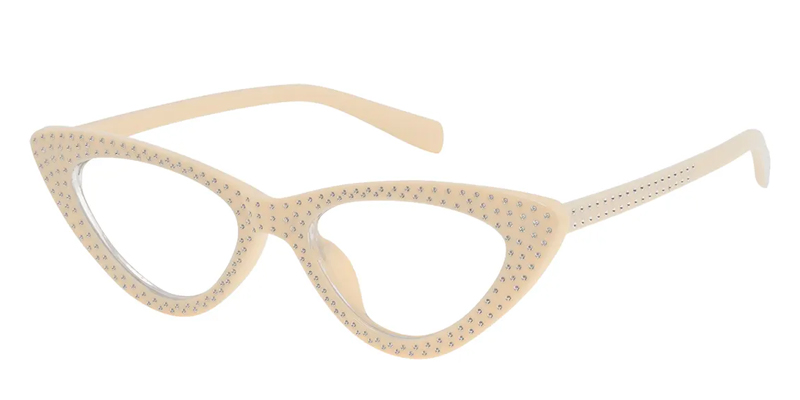 Oversized cat-eye readers with rhinestones are a bold and fashionable choice. The oversized frames make a statement and convey confidence. The addition of rhinestones on the temples adds a touch of glamour and sparkle, making them ideal for those who want to stand out and make a stylish impression.