Everything about vintage sunglasses you need to know
Jul 19,2023
Sunglasses come in a whole range of styles, colors, sizes, lens tints, frame materials, and so on. But of the many choices that we have right now, vintage sunglasses are undoubtedly among the most popular categories. But what are vintage sunglasses anyway? Why are they so much in demand? In this article, you will find out all you need to know about these rare finds, and we will also recommend our top picks of vintage sunglasses for both men and women, so read on!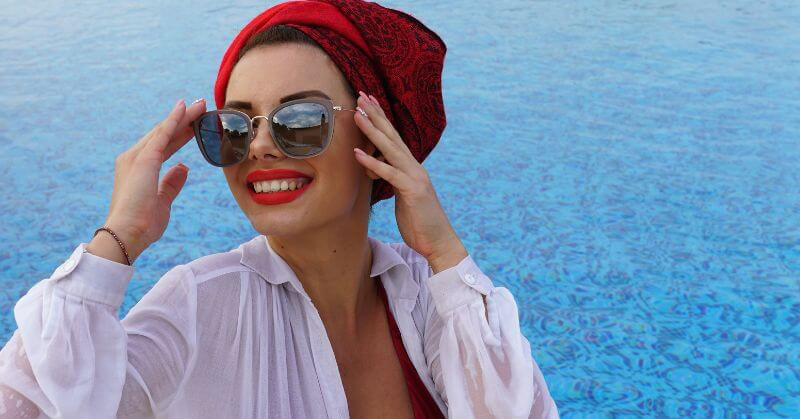 What is considered vintage in sunglasses?
In general terms, vintage means from the past. So when we say vintage sunglasses, we are referring to eyewear from previous years. Oftentimes, these fashion accessories are categorized by decade. We have vintage sunglasses from the 1940s which was the decade when sunglasses first became popular. Back then, many of the glasses featured round lenses and white frames.
Then there are the sunglasses from the 1960s, which were mostly oversized and featured thick frames with vibrant, solid colors. Towards the end of the decade, aviators started to come out and these really made a mark in 1970s fashion. Fast forward to the 1990s, sunglasses in this decade had a rather minimalist style, with smaller frames and a whole range of tints on the lenses.
Are vintage sunglasses worth it?
If you are looking at a pair of authentic vintage sunglasses, like those that are actually from decades ago and perhaps even previously owned by a famous celebrity, it would most likely cost thousands of dollars. Owning such a rare piece of fashion would be a once-in-a-lifetime opportunity but obviously not something that is for everyone.
How to buy the right vintage sunglasses?
Delve into the captivating world of vintage eyewear, where timeless allure meets unique style. Discover the defining features of vintage sunglasses, explore our carefully curated selections for men and women, and embrace retro charm, sophistication, and timeless appeal. Make a bold fashion statement with the perfect pair of vintage sunglasses.
Best Vintage Sunglasses for Men
1.Carmen square gold-white sunglasses
Nothing says vintage more than the classic square shape of the frame on these Carmen sunglasses, along with the combination of white and gold throughout the frame. Stroll the streets in this retro fashion eyewear and all eyes will be on you as you ooze style and sophistication. Perfect for a dressed up look and a night out on town.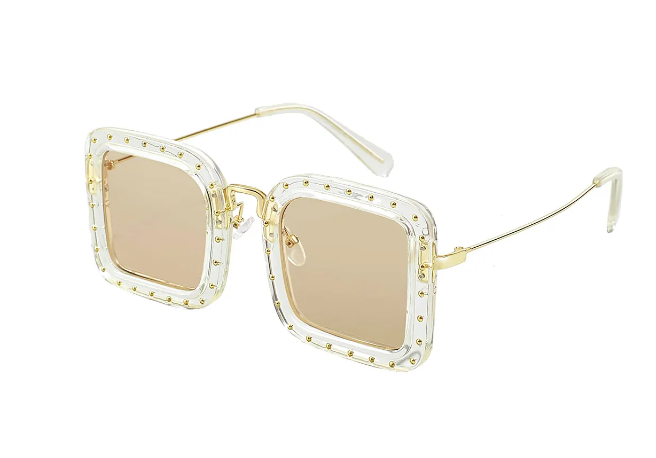 2.Bravo round gold sunglasses
The aviator style of the Bravo gold sunglasses gives it a decidedly vintage look, while the obvious design upgrades also keep it perfectly in sync with contemporary fashion. The metallic frame also gives it an extra touch of class while the gradient brown tint on its round lenses gives you both protection from the sun and an effortless dashing appeal.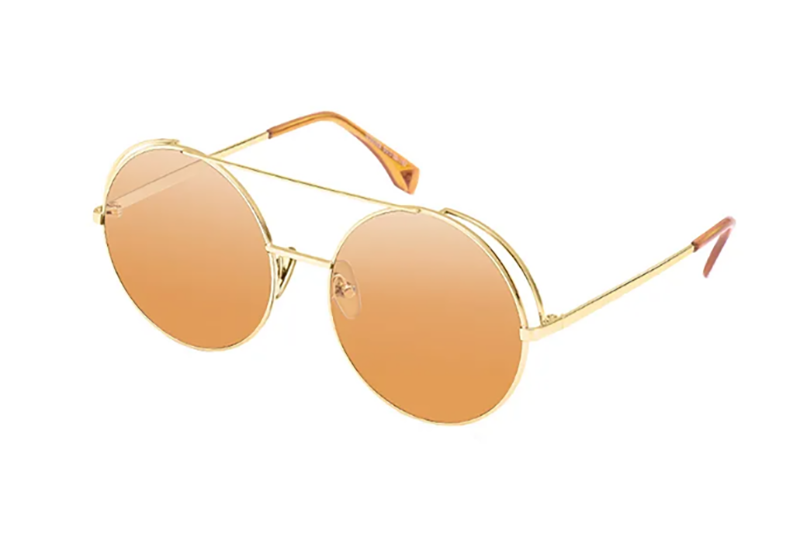 Thick black frames are always in fashion in men's eyewear but this pair of Winifred square black sunglasses are a cut above the rest. A timeless piece that is always popular across the decades, this updated look comes with extra-large lenses for a wider field of vision and more protection from UV rays.
Best Vintage Sunglasses for Women
The ultra-fabulous Madeleine rectangular sunglasses with a thick white frame and grey lenses will take you right back to the height of 1940s fashion. It can elevate literally any kind of outfit and give you a boost of confidence. To top it off, this pair of sunglasses is very comfortable to wear, with a really nice matte, rubbery feel to finish the look.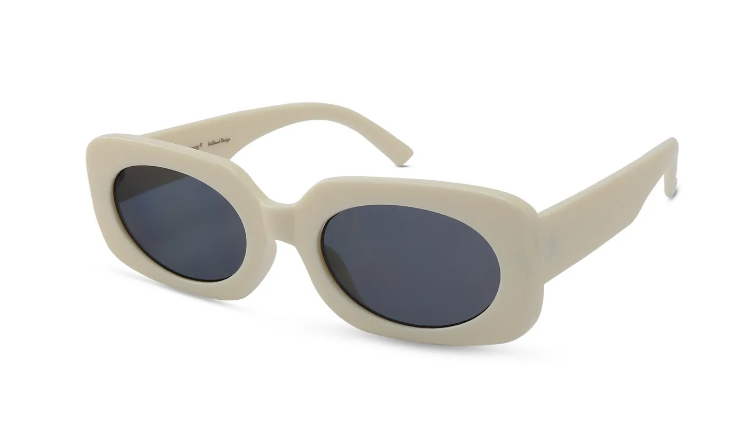 Although cat eyes are still very popular in modern fashion, they are also the most popular shape in women's vintage sunglasses. It's not really surprising – the very flattering design of the frame, combined with unique and eye-catching prints such as the gorgeous tortoiseshell on this Minnie eyeglasses, make them easily a top choice for completing any outfit.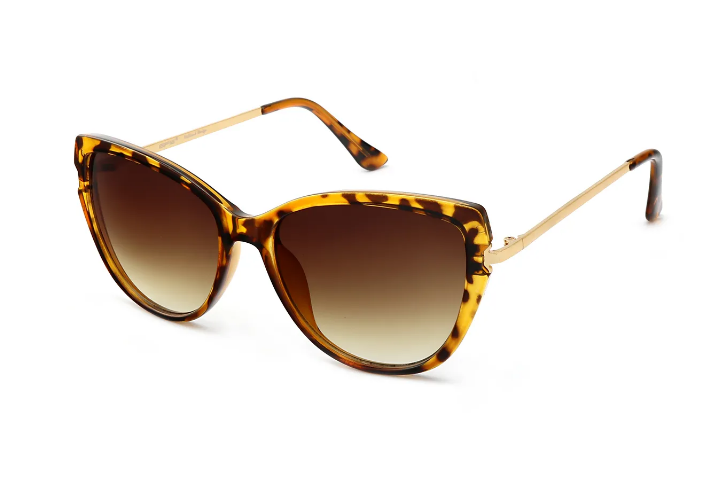 3.Rowena square sunglasses
We can't make a list of the best vintage sunglasses without including transparent frames, which are topping the list of vintage designs that are making a comeback today. This pair of Rowena sunglasses features slightly upturned square frames in a cool transparent white, adorned with glittery diamonds along the side, completing the authentic vintage vibe.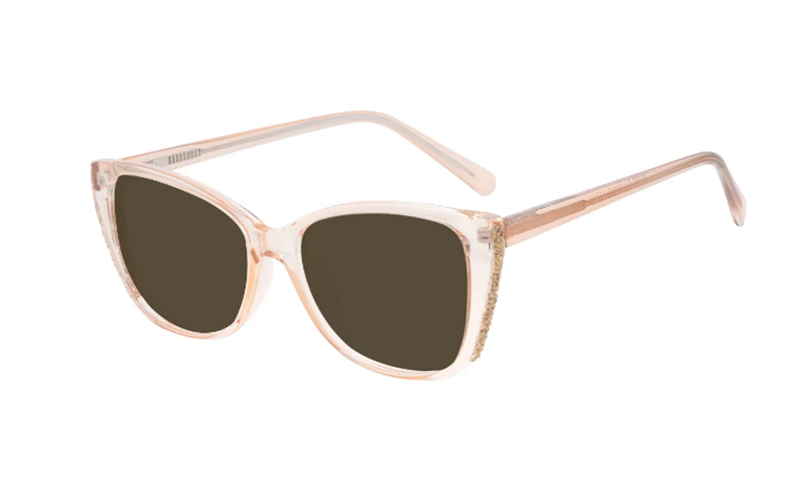 Related articles:
Everything about Vintage Sunglasses you need to know
What are the differences between Polarized and Non-Polarized Sunglasses?
How to find the best Trendy Sunglasses for 2023
Guide to buying the best Sports Sunglasses for 2023