How to find the best trendy sunglasses for 2023
Dec 29,2022
Much like eyeglasses, sunglasses have trends too. In most instances, the trends for eyeglasses and sunglasses are similar in style. For 2023, trendy sunglasses will remain the same as they have been for the last few years, especially for 2022.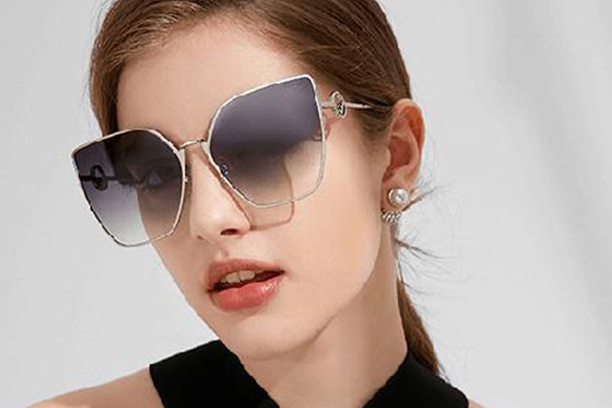 In most instances, sunglasses serve the purpose of protecting the eyes. In many instances, though, people also wear them to make a statement and enhance their outfits. As with 2022, many of the shapes and styles will continue.
The reason for this is that people have become fully aware of how to choose sunglasses. In the first instance, it is about knowing your face shape. What that means for many is that it opens up a wider choice of trendy sunglasses.
What are the features of trendy sunglasses?
As already mentioned, both eyeglasses and sunglasses in 2023 will continue. It includes all of the trendy glasses of 2022. The reason is that most sunglasses, for example, address various face shapes, which provides people with a wider choice.
However, one note about trendy sunglasses is that they are also all about fashion. It is therefore possible to choose from the following types:
● The oversized trend continues, as it has been worn bravely by many and has become an iconic feature in fashion.
● As with other retro sunglasses, the tortoiseshell has become a fashion staple, and is here to stay. These trendy sunglasses come in many styles and shapes.
● Eco-friendly sunglasses are sure to take off in 2023 as more people become aware of the environment and its issues. There are many different types made from various recycled materials.
● For 2023, various tints will make a comeback from the 1970s. These will definitely make you stand out in the crowd.
● The colorful trends of 2022 will definitely continue in 2023 as well. There are different types for both males and females.
● Practical sunglasses, or racer sunglasses, for sport as well as casual wear are part of the trendy 2023 sunglasses selection.
● Just as with round eyeglasses, round sunglasses are here to stay. These sunglasses in various lens tints will stay trendy for 2023.
● Geometric sunglasses are fun to wear and can add class to any outfit, casual or formal.
These are just a few of the trendy sunglasses for 2023. As long as they fit your face shape well, you can have as many pairs as you wish.
Men enjoy wearing sunglasses as well. They too have the need to be trendy at times. Finding the right sunglasses for a specific purpose is also part of their choices, as they tend to be more practical in their choices. Some of their choices may include the following:
● Sporty sunglasses are an excellent choice for all types of sports or exercise. Our Waylon sunglasses will provide the comfortable fit that is needed and will be very trendy in 2023. These can be just plain black or have tinted lenses.
● Going a little oversized in 2023 is an excellent choice. Choose them in the iconic aviator style, such as our Conlon sunglasses, and you can never go wrong. John Lennon made blue-tinted, round sunglasses trendy in the sixties, and they have always been around since then. You do not need to stick with blue, but you can go with orange mirror lenses such as our Bravo sunglasses.
When it comes to trendy sunglasses, EFE caters to both men's and women's tastes and styles. Women can always stop by and find that we have a wide selection of trendy sunglasses available. Here is a small selection of trendy sunglasses that you might find with us:
● We have not mentioned cat-eye sunglasses as part of the 2023 trends, but they are definitely on the list. How about combining round frames with cat-eye lenses? Our Irma sunglasses will give you a hint at what that would look like.
● We can give you an oversized pair like our Agnes sunglasses. These are in a very classy style with gradient lenses.
● Our geometric styles are great to have fun with. These can be classic sunglasses, such as our Wanda sunglasses, in smoke, pink, or orange.
Related articles:
Everything about Vintage Sunglasses you need to know
What are the differences between Polarized and Non-Polarized Sunglasses?
How to find the best Trendy Sunglasses for 2023
Guide to buying the best Sports Sunglasses for 2023