Best sunglasses for small faces in 2023
Sep 28,2023
If you've been a constant wearer of sunglasses, you'd know that not all styles fit all face shapes. Some styles look good on others but might overwhelm your facial features. Some frames won't even stick on your face and will most likely slip down your nose.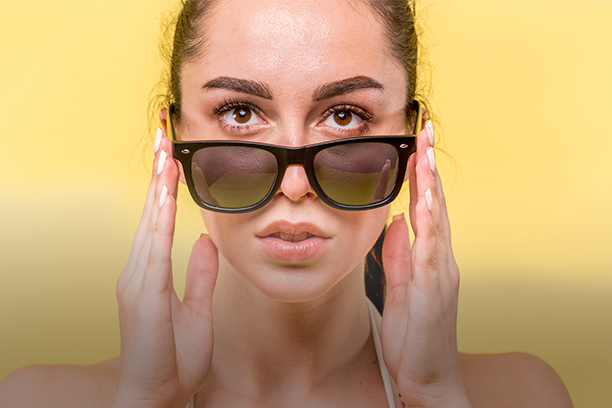 This article will be helpful for people looking for sunglasses for small faces. Continue reading to know which styles suit your face and which designs you must avoid.
What sunglasses look best on small faces?
For starters, it's essential to measure your face and assess facial features. Some of the characteristics of a small face include the following:
● prominent cheekbones
● your face resembles that of an egg
● longer face rather than wide
● your forehead is a little b wider than the chin
Now that you have these pointers, it's time to figure out the different frame styles of sunglasses for small faces. See your options below.
● Square sunglasses. You can opt for smaller square frames. They won't overpower your small face; instead, these frames will highlight your cheekbones.
● Oval frames. Small-faced individuals who want to wear round frames can choose oval sunglasses. The oval design is softer which could flatter one's face in a good way.
● Rectangular-shaped sunglasses. Like squares, rectangular sunglasses for small faces are an ideal option as they add depth to your face.
● Cat-eye frames. You can never go wrong with cat eye sunglasses for small faces. They're iconic and the style ensures to highlight your cheekbones.
Also, remember that tall, oversized, aviators, round, and thick frames are Sunglasses Styles that you must avoid as they won't compliment your small face.
Best Sunglasses for Men with small faces
With all the sunglasses sold today, it sure can be daunting to find the right ones for you. Now that you know the best style of sunglasses for small faces, you can check out the list below for the best frames for men.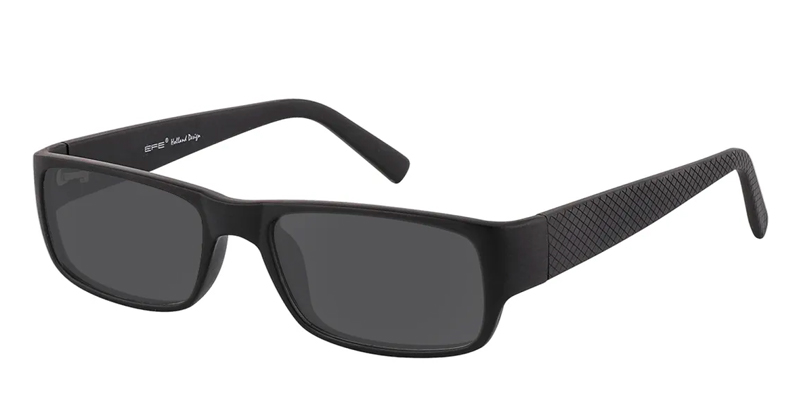 The solid black frame of this rectangle-shaped sunglasses is your option for that manly look. The size of the rim is not oversized yet enough to protect the eyes. This fits your small face perfectly and highlights your facial features.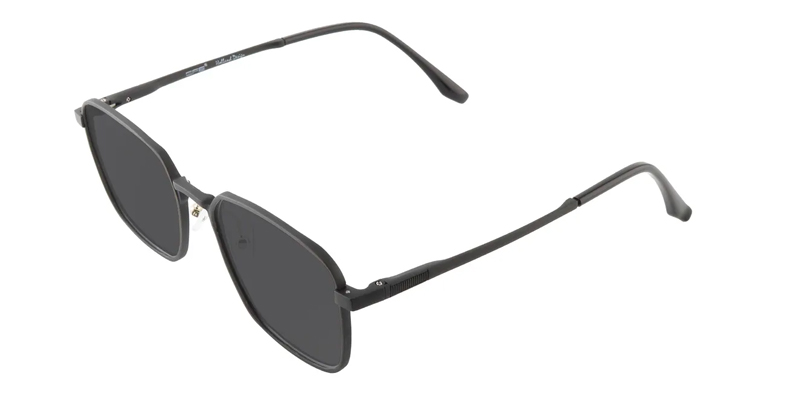 This is another all-black ensemble of sunglasses ideal for men with small faces. It's a square-shaped sunglasses which ensure to highlight your cheekbones. At first look, the color looks solid as it's a black matte. You can also change its color to brown.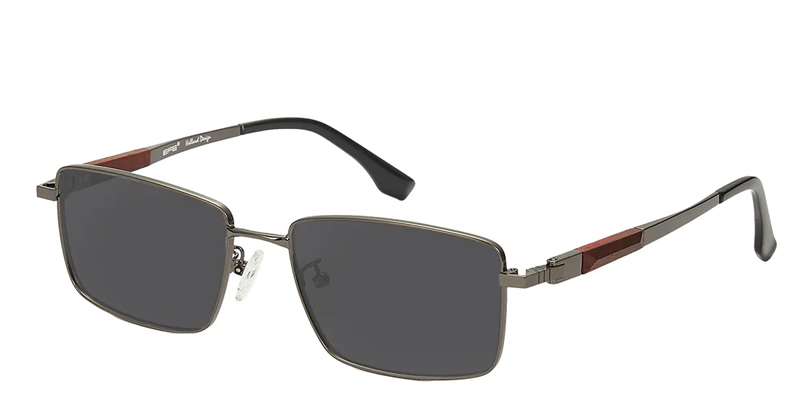 The streamlined metallic temples of these Gentry sunglasses give off that cool vibe while wearing them. You can customize the colors of the frame from gunmetal, black, silver, and gold. Given that this is a square frame, it will instantly look good when small-faced individuals wear them.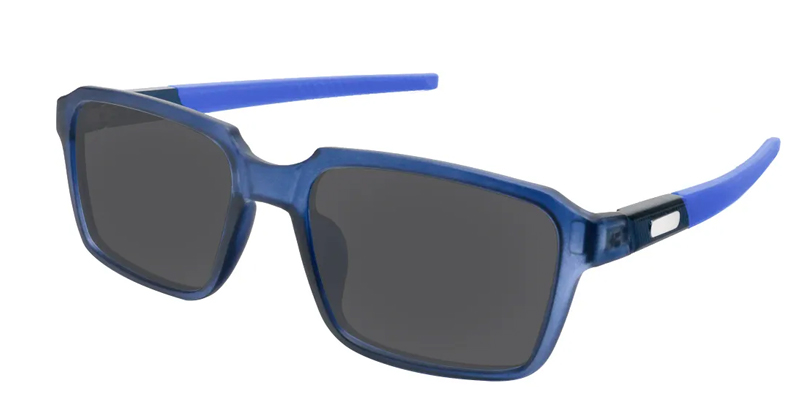 Nielsen frames come in a sporty look so you can use them when outdoors doing physical activities or playing games. It comes in blue, red, and all-black colors to choose from. The sunglasses are highly durable so they're resistant to bumps and falls.
Best Sunglasses for Women with small faces
It's time to explore some sunglasses for small faces suitable for women. Check out some of them below.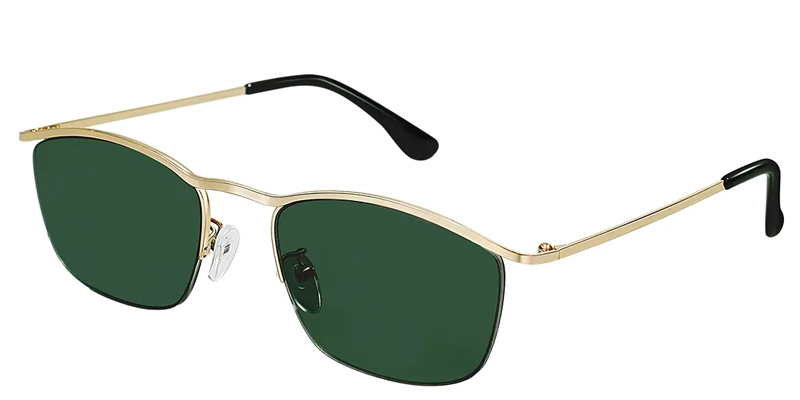 The classic browline style is back in 2023. The adjustable nose pads of these square Lyon sunglasses give you maximum comfort. The frame is also lightweight so you can wear it comfortably even when running various errands. It gives off that chic vibe with its customizable frame colors like gold and silver.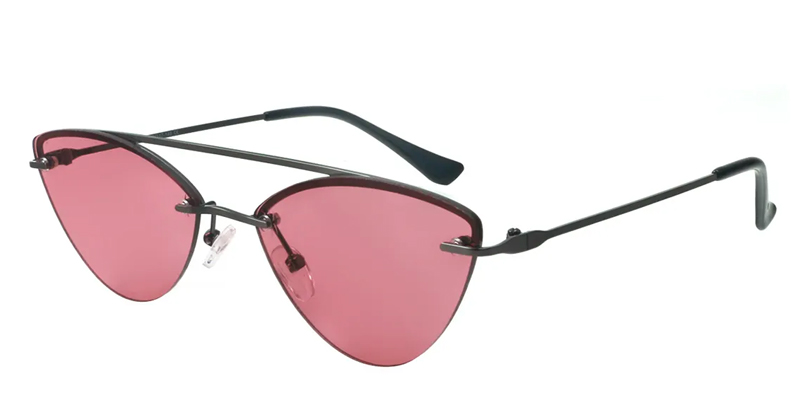 This cat-eye frame has a modern touch of the classic cat-eye sunglasses. The lens color can be customized into pink and slightly darker tones while you can change its frame color between gold and black. It's exceptionally stylish, these sunglasses will surely turn heads as you wear them.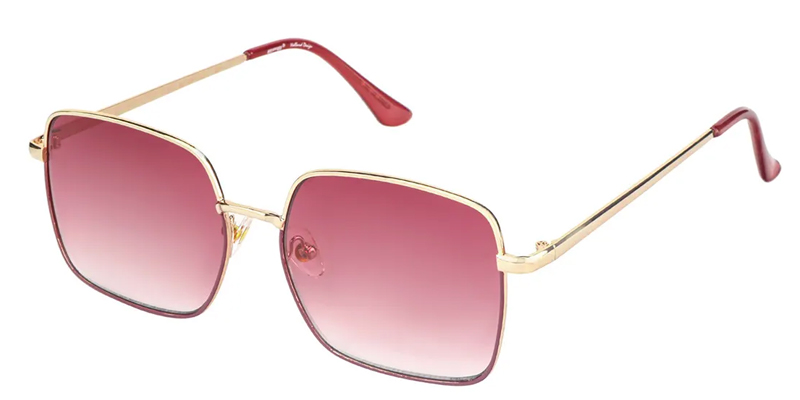 These squared sunglasses for small faces are an excellent option if you opt for cute pink frames. It completely protects your eyes from the UV rays while looking sophisticated making you stand out from the crowd.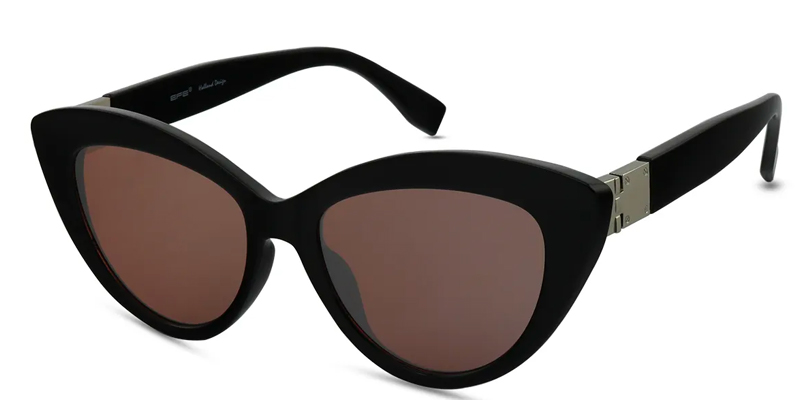 A fiercer look is what these Toni frames bring to wearers. The rim edges are bolder making it look durable and sturdy. While it could look heavy at first glance, these sunglasses are made from lightweight materials which guarantees maximum comfort.
More articles:
Best sunglasses for women: keep in line with 2023 trends
Best sunglasses for men: keep in line with 2023 trends
How to find the best glasses for small faces?
How to find the best glasses for long faces?
How to find your face shape and the right glasses?