Best sunglasses for women: keep in line with 2023 trends
Aug 09,2023
As we step into 2023, the world of women's fashion is embracing exciting new trends, and sunglasses are no exception. Beyond their functional purpose, sunglasses have become a statement piece that adds a touch of elegance and allure to any outfit.
The year 2023 brings a delightful fusion of classic styles and innovative designs, catering to every woman's unique taste and face shape.
Now, EFE will explore with you the best sunglasses for women that align with the latest 2023 trends, from oversized frames and cat-eye shapes to bold colors and sustainable materials. Whether you're looking to shield your eyes from the sun or make a style statement, these sunglasses will keep you in line with the cutting-edge fashion of 2023.
What are the best sunglasses for women in 2023?
The fashion landscape for women's sunglasses in 2023 celebrates the diversity of styles and shapes. Here are some prominent trends to keep in mind:
1.Oversized Frames:
Large, bold frames continue to reign supreme in 2023. Oversized sunglasses not only offer more coverage and protection from the sun but also add an element of glamour and confidence to your overall look.
2.Cat-Eye Sunglasses:
Cat-eye frames are a timeless classic that is making a strong comeback. These elegant and feminine sunglasses accentuate the cheekbones and bring a touch of retro charm to your style.
3.Tinted Lenses:
Tinted lenses in a variety of colors, from vibrant yellows and greens to soft pinks and purples, are elevating the cool factor of sunglasses. Tints not only protect your eyes from harmful UV rays but also let you express your personality and fashion sense.
4.Sustainable Materials:
In line with the growing focus on sustainability, sunglasses made from eco-friendly materials like recycled plastic, bamboo, and wood are gaining popularity. Opting for environmentally conscious options allows you to make a fashion statement with a positive impact.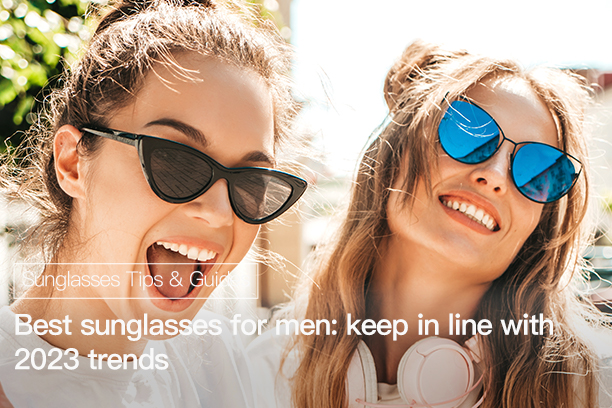 Types of sunglasses good for women in 2023
1. Oversized Square Sunglasses:
Oversized square frames are a fashion-forward choice that complements various face shapes. They exude a bold and confident look, perfect for making a statement.
2.Cat-Eye Sunnies with Metal Accents:
Cat eye sunglasses with metal accents offer a modern twist to a classic style. The combination of delicate femininity and edgy metal detailing makes them a must-have for fashion-conscious women.
3.Round Tinted Sunglasses:
Round sunglasses with tinted lenses are a fun and versatile option that adds a pop of color to your outfits. They suit a wide range of face shapes and elevate your style effortlessly.
Sunglasses are not only a practical accessory to protect your eyes from harmful UV rays, but they also play a crucial role in enhancing your style and overall look. With so many options available, choosing the perfect pair of sunglasses can be overwhelming. Here's a guide to help you pick the best sunglasses for women that flatter your face shape, complement your style, and keep you in line with the latest trends.
Determine your face shape:
The first step in choosing the right sunglasses is to identify your face shape. Different frames suit various face shapes, and knowing yours will help you narrow down your options.
1.Oval Face: Lucky you! Oval faces can pull off almost any sunglasses style. Look for frames that are proportionate to your face and not too wide or too narrow.
2.Round Face: Square or rectangular frames with defined lines add structure to round faces and make them appear longer and slimmer.
3.Square Face: Soften the angles of a square face with round or oval frames. Cat-eye frames also work well for a softer look.
4.Heart-Shaped Face: Aviators or cat-eye frames complement heart-shaped faces by balancing a wider forehead and narrower chin.
5.Diamond Face: Rimless or oval frames are ideal for diamond faces, highlighting the cheekbones and softening the overall look.
Consider your skin tone:
Your skin tone can also influence the best sunglasses for you. For warm undertones, earthy tones like brown, tortoiseshell, or gold frames are flattering. For cool undertones, try frames in black, silver, or jewel-toned colors.
1.UV Protection:
Make sure the sunglasses you choose offer 100% UV protection to shield your eyes from harmful sun rays. Check for labels indicating UVA and UVB protection to ensure your eyes stay safe and healthy.
2.Lens Color:
The lens color not only affects the aesthetics of your sunglasses but also impacts your vision. Neutral colors like gray and brown provide minimal color distortion and are versatile for everyday wear. If you want to add a pop of color, opt for tinted lenses in shades like blue, green, or rose.
3.Frame Material:
Sunglasses come in various frame materials like acetate, metal, and plastic. Each material has its benefits. Acetate frames offer durability and come in a wide range of colors and patterns. Metal frames provide a sleek and lightweight option. Plastic frames can be budget-friendly and come in various styles.
4.Consider Your Lifestyle:
Think about how and when you'll be wearing your sunglasses. If you're active and need sunglasses for sports or outdoor activities, consider wraparound styles that provide maximum coverage. If you're looking for a versatile pair that can transition from casual to formal settings, classic aviators or wayfarer styles are great choices.
5.Personal Style:
Ultimately, the best sunglasses for you are the ones that align with your personal style and make you feel confident. Don't be afraid to try different shapes and colors to find the perfect match for your taste and personality.
Best sunglasses for women
1.Pheebe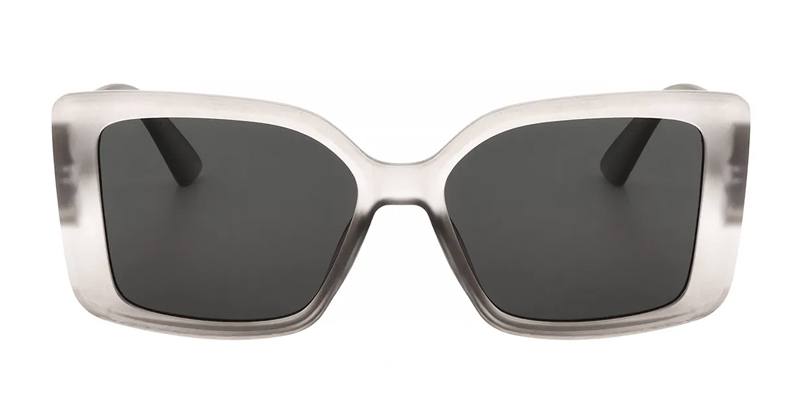 Its boast oversized square frames that add a touch of drama and sophistication to your look. These sunglasses offer excellent coverage and a chic style that is sure to turn heads. The bold frame design showcases confidence and elegance.
2.Berry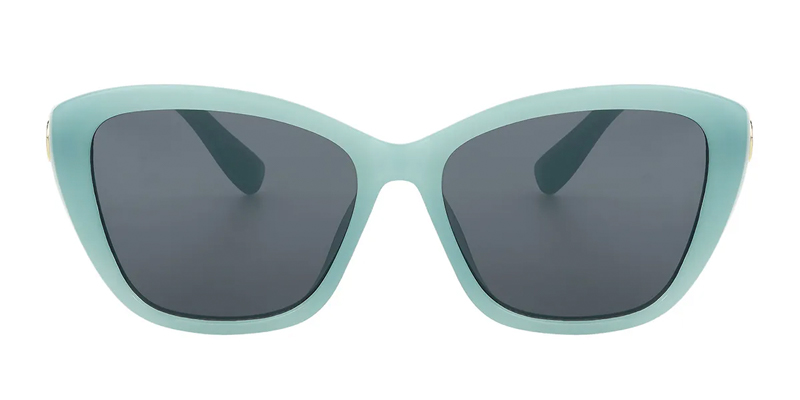 Its combine the timeless cat-eye shape with luxurious metal accents.Offer women a perfect blend of femininity and modern edge.
3.Patsy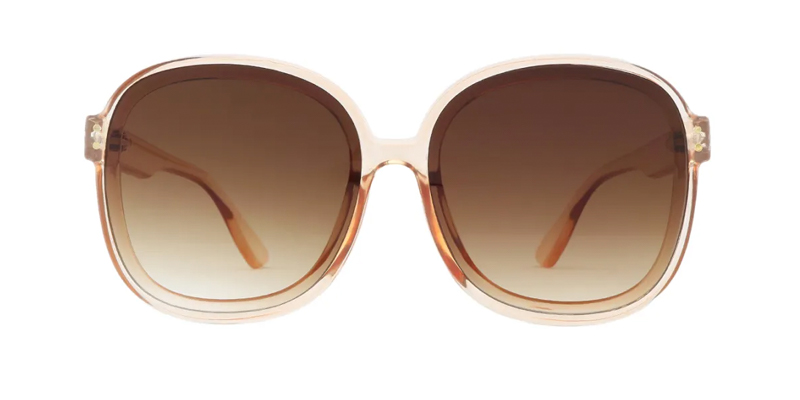 Its feature classic round frames with tinted lenses that bring a playful element to your style. The vibrant lens colors add a sense of joy and individuality to your look, making them a must-have accessory for 2023.
So, did you pick out the sunglasses you like?
‍‍