Sunglasses for round face: new styles
Oct 10,2023
If you like keeping up with eyewear trends, you're likely on the hunt for new styles that work for you. One of the most followed shopping tips is to find glasses that fit your face shape. For round faces, sunglasses that accentuate your assets and enhance the symmetry of your facial structure are worthy choices. How do you find the most ideal pair? This guide has an answer for you.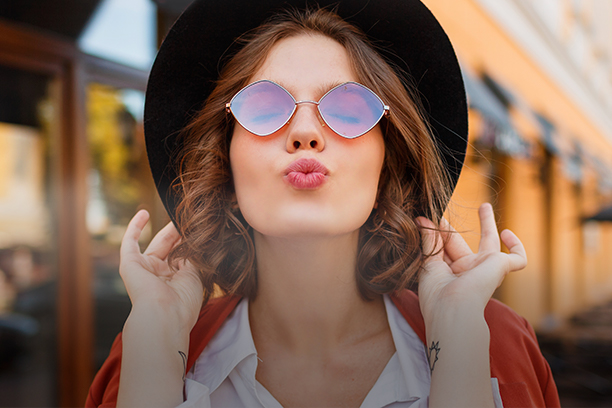 What shape sunglasses are best for a round face?
In general, a round face shape has soft contours and a facial height that is almost equal to the width. It can also be characterized by full cheeks, a rounded chin, and a smooth jawline. There are usually fewer angles, which means that most curves on the face are delicately round.
Since this face shape lacks angles, the best sunglasses for a round face are those that grant definition to the lines. You need eyewear that can accentuate the gentle curves of your face. As such, your go-to shades should include geometric sunglasses and those that emphasize your features. Here are popular examples to get you started.
1.Square or rectangular sunglasses
Since a round face is typically proportional, it's ideal to use frames that lengthen your face, making it appear thinner. Angled frames like square or rectangle sunglasses can help your features appear more prominent. These sunglasses are also effective in adding more oomph to your soft curves. Wayfarers, for instance, are top options to achieve a more eye-catching look.
2.Cat-eye sunglasses
Nothing says chic style more than cat eye sunglasses. This eyewear shape is flattering on round faces, as well as other facial shapes. The angled upper rims are effective in shifting the focus from your full cheeks to your eyes. They can also make your face appear narrower.
3.Geometric frames
Sunglasses for a round face that feature unique shapes are also ideal for you. Designs like hexagonal frames or those with a multi-angled rim provide a distinctive flair when worn. This style is highly recommended if you want to express your creativity and fashion-forward sense.
1.Aubrey - Square Sunglasses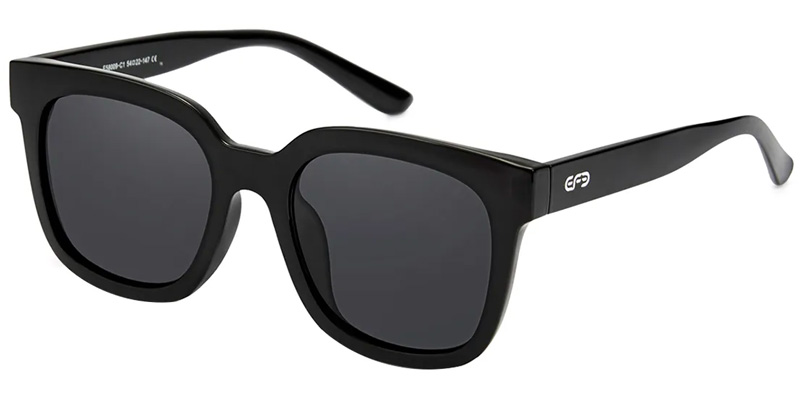 The Aubrey sunglasses offer a classic aesthetic that you can use for everyday wear. The thick rims and arms provide a snug fit and proper protection for your eyes. The solid black color is versatile and matches any type of outfit.
2.Greer - Square Sunglasses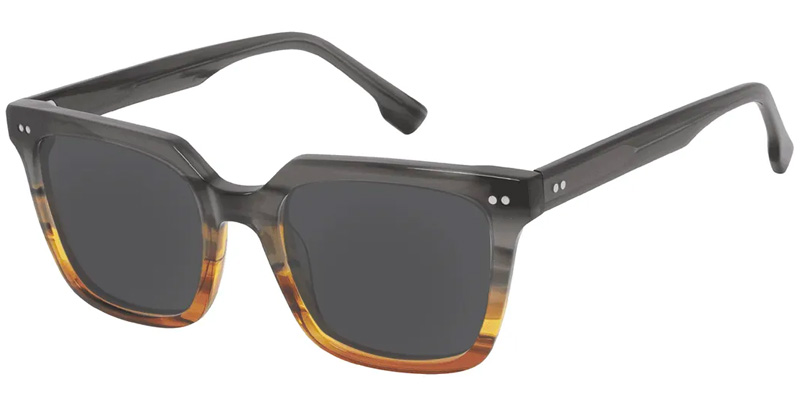 You will love the fun and funky Greer sunglasses for a round face. The shape and pattern combine seamlessly to sharpen your facial features. The vibrant patterns and colorways offer a bold fashion expression, which suits wearers who are always up for an adventure.
3.Kent - Rectangle Sunglasses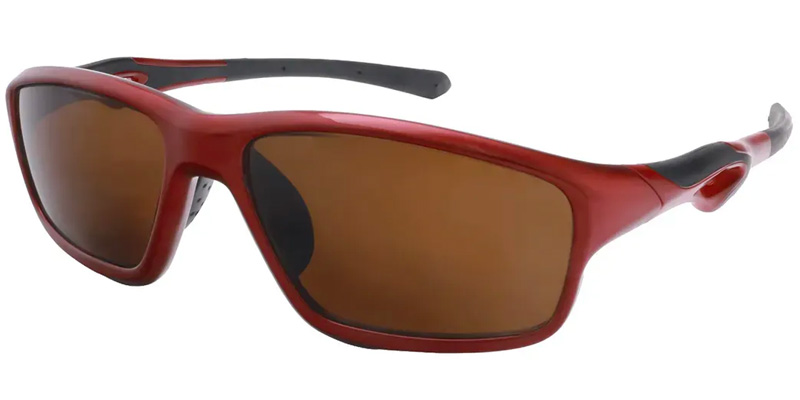 The wraparound style of the Kent sunglasses helps define your full cheeks and smooth jawline. The frame is snug on the face, which helps block tiny particles from entering your eye area. It's a good option to wear for outdoor trips, especially off-road!
1.Abby - Rectangle Sunglasses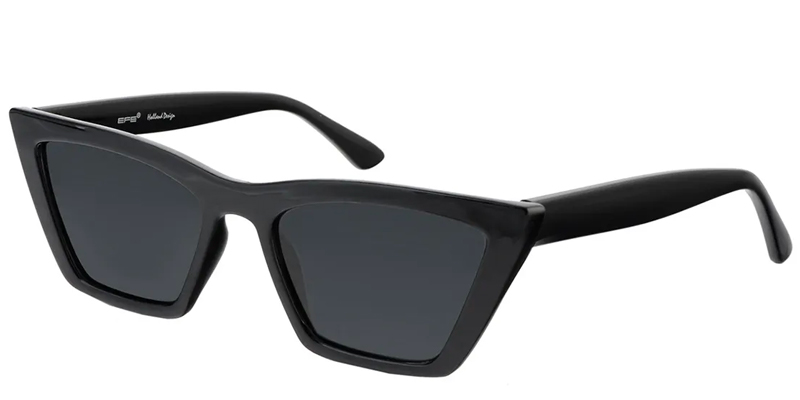 The sharp lines of the Abby rectangle sunnies are just perfect for round-shaped faces. This frame features heavy angles and a solid black frame that gives ample definition to your soft curves. It also blocks harsh light from disturbing your vision thanks to its width.
2.Polly - Cat Eye Sunglasses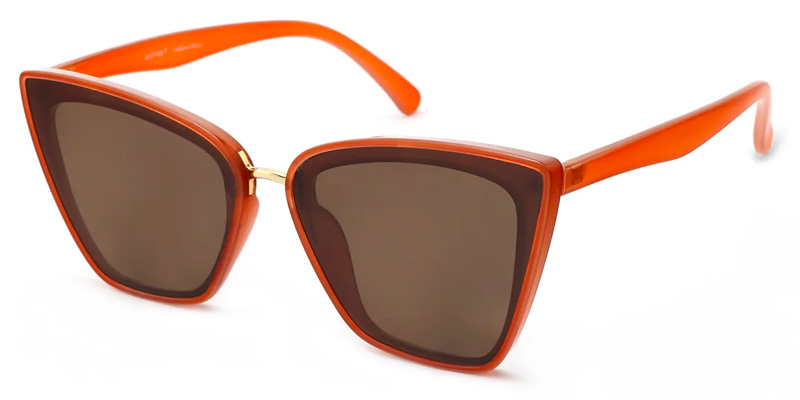 Layered rims and a golden bridge create a fresh aesthetic for the Polly shades. The inner rim line features a darker color than the outer line, adding more depth to the eyewear. This shape creates more length to your face, narrowing the plumpness and highlighting your features nicely.
3.Prater - Geometric Sunglasses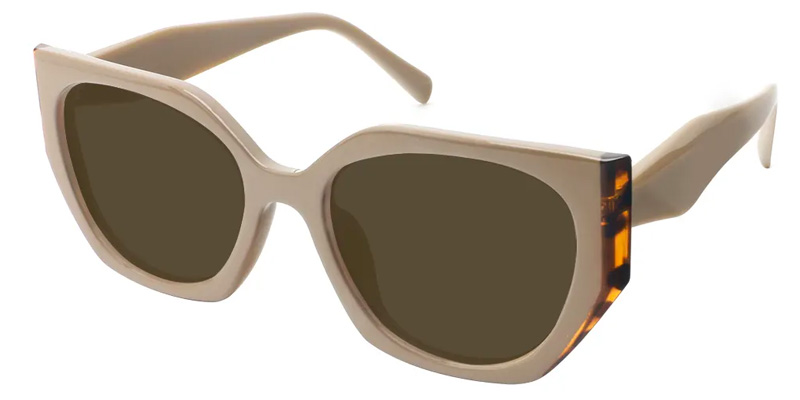 Your round-shaped face can have more defined angles once you wear the Prater sunglasses. This trendy design consists of a thick frame with pops of color or pattern on the side profile. You can choose between different colors to fit your personal style, making this eyewear look tailored specifically for you!
Buy new sunglasses at EFE
These accessories are just a few of the freshest, most distinctive sunglasses for round-face shapes! You can browse through a rich selection of eyewear if you want to add a new pair to your wardrobe. There's a piece for every fashion taste—you can surely add new glasses frames to your cart when you shop today!