Guide to buying the best glasses for triangle face shape
Sep 05,2023
Your face shape plays a pivotal role in determining which eyeglass frames will enhance your natural features and complete your look. If you have a triangle face shape, characterized by a narrower forehead and wider jawline, choosing the right glasses can bring balance and symmetry to your facial proportions.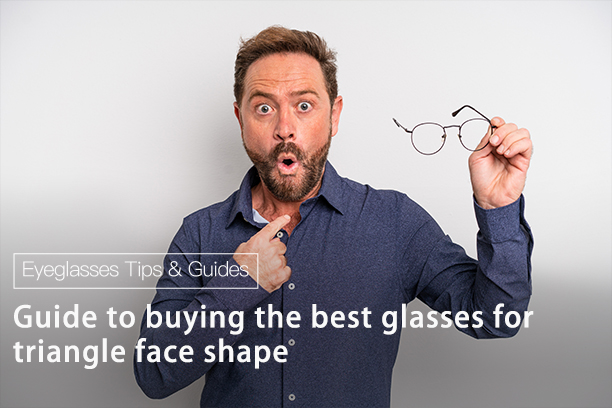 How to know if you have a triangle shaped face?
Identifying a triangle-shaped face is relatively straightforward when you know the defining features to look for:
1. Narrow Forehead:
Triangle faces typically have a forehead that is narrower than the cheekbones and jawline.
2. Wider Jawline:
The jawline is one of the most prominent features, being broader and more pronounced compared to the forehead.
3. Pointed or Angular Chin:
The chin often comes to a point or has noticeable angles, contributing to the triangular appearance.
4. High Cheekbones:
Triangle face shapes may have higher-set cheekbones that add structure to the face.
By recognizing these features, you can determine if you have a triangle-shaped face, which is essential for selecting glasses and hairstyles that flatter your unique facial proportions.
What glasses suit a triangular face?
Glasses for a triangular face should aim to balance and soften the broader jawline while complementing the narrower forehead. Here are glasses frames that are particularly well-suited for a triangular face shape:
1. Cat-Eye Frames:
Cat-eye frames feature upswept angles that draw attention upward and away from the jawline. This style adds emphasis to the upper part of the face, creating balance and flattering the narrower forehead of a triangular face.
2. Round Frames:
Round frames can soften the angular features of a triangular face. They provide a contrasting shape to the jawline and chin, creating a more harmonious look. Opt for slightly larger round glasses for a trendy and flattering effect.
3. Oval Frames:
Oval frames are versatile and complement many face shapes, including triangles. They provide a balanced look by maintaining consistency with the high cheekbones and narrowing slightly toward the forehead. This shape can enhance the natural symmetry of a triangular face.
4. Rectangle Frames:
Rectangle frames offer a classic and timeless choice for triangular faces. They add structure to the upper part of the face and provide contrast to the wider jawline, helping to create a well-proportioned appearance.
5. Aviator Frames:
Aviator frames, with their teardrop shape, can create a sleek and sophisticated look for triangular faces. They draw attention upward and add a touch of style, especially when choosing frames with subtle details or unique finishes.
How to buy the best glasses for triangle face?
Choosing the best glasses for a triangle face shape involves considering frame styles that complement your facial proportions and enhance your unique features. Here are some valuable insights to help you make the right choice:
1. Frame Shape and Style:
Opt for frames that add width and balance to the upper part of your face to counteract the broader jawline.
Styles like cat-eye, round, oval, rectangle, and aviator glasses can be particularly flattering for triangular faces.
Avoid frames that emphasize the width of the jawline, such as overly wide or heavy-bottomed frames.
2. Frame Size and Proportions:
Look for frames that are slightly wider than your jawline to create a sense of balance.
Choose frames with wider top portions or decorative elements on the upper part to draw attention upward.
Ensure that the frames are proportionate to your face size; oversized frames can overwhelm smaller faces, while smaller frames may not provide enough balance for larger faces.
3. Frame Color and Material:
Consider frame colors that complement your skin tone and personal style. Warm tones like tortoiseshell or metallic accents can add warmth and interest.
Lightweight materials like titanium or plastic can provide comfort and durability.
4. Nose Bridge and Fit:
Pay attention to the nose bridge design. Adjustable nose pads can help customize the fit, ensuring the glasses sit comfortably on your nose.
Ensure a proper fit; glasses that are too tight or too loose can affect comfort and appearance.
5. Lenses:
Depending on your prescription needs, consider lens types like high index lenses for thinner and lighter frames.
Anti-reflective coatings can reduce glare and enhance visibility, while photochromic lenses can provide convenience in changing light conditions.
6. Try Before You Buy:
Visit an eyeglass store and try on various frames to see which styles and shapes suit you best. Many online retailers like EFE also offer virtual try-on tools.
Ask a friend or family member for a practical opinion.
7. Consult an Optometrist or Stylist:
Optometrists and eyewear stylists can provide professional guidance on frame selection based on your face shape, eye prescription, and personal preferences.
Remember that personal style plays a significant role in choosing eyewear. While these guidelines can help you select glasses that flatter your triangle face shape, it's essential to choose frames that make you feel confident and comfortable. Ultimately, the best glasses are those that reflect your individuality and enhance your unique facial features.
Best glasses for triangle face
1.Griffin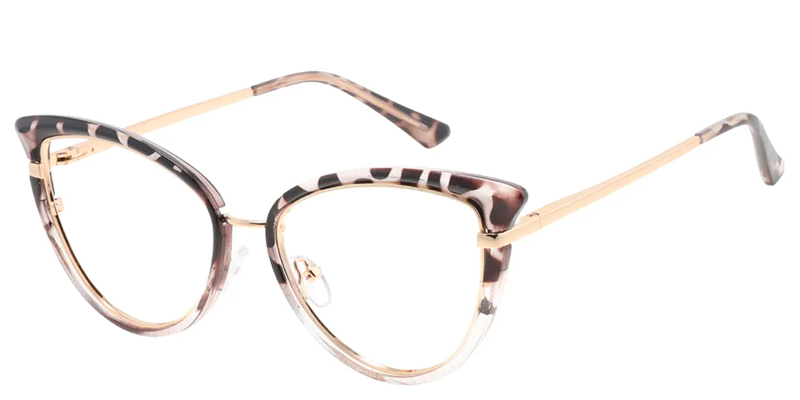 Cat-eye frames are known for their upswept design, which adds a touch of elegance and softness to the face. These frames can complement triangle faces by introducing curves and a sense of lift to the upper part of the face. The bold design also draws attention to the eyes and away from the strong jawline, creating a harmonious contrast.
2.Tobin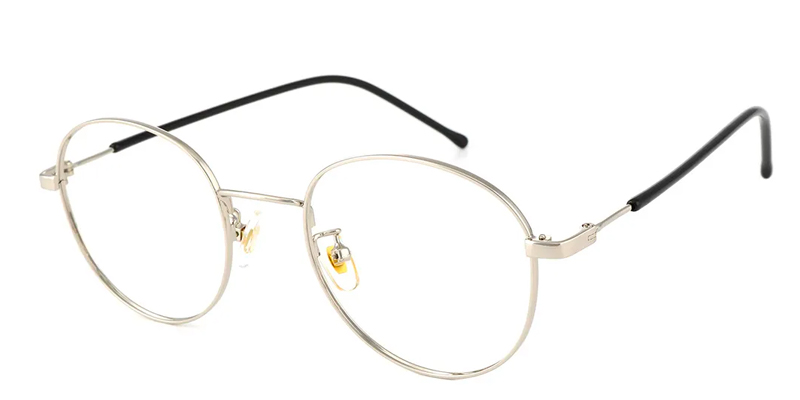 Round glasses, particularly those with metal frames, provide a nice balance for triangle faces. This round shape softens the angles of the face, creating a more harmonious look. Metal frames also add a touch of sophistication, making them suitable for both professional and casual settings.
3.Herring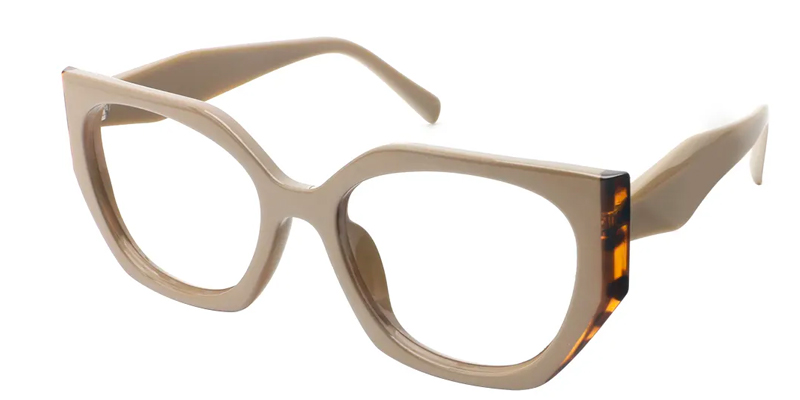 This geometric design adds a touch of style and uniqueness to your overall appearance, making a fashion statement while enhancing your facial features.
More articles about glasses and face shapes:
Guide to buying the best glasses for triangle face shape
Guide to buying the best glasses for square face shape
Guide to buying the best glasses for round face shape
Guide to buying the best glasses for oval face shape
Guide to buying the best glasses for diamond face shape
Guide to buying the best glasses for heart shaped face
How to find the best glasses for small faces?
How to find the best glasses for long faces?
How to find your face shape and the right glasses?