What are the best glasses for big noses?
Sep 28,2023
Finding suitable eyeglasses is daunting for most people, even those frequent wearers. Besides the face shape, which is generally one of the considerations when choosing eyewear, manufacturers have also created glasses for big noses. This article will help you find the best frames if you have a wider nose bridge.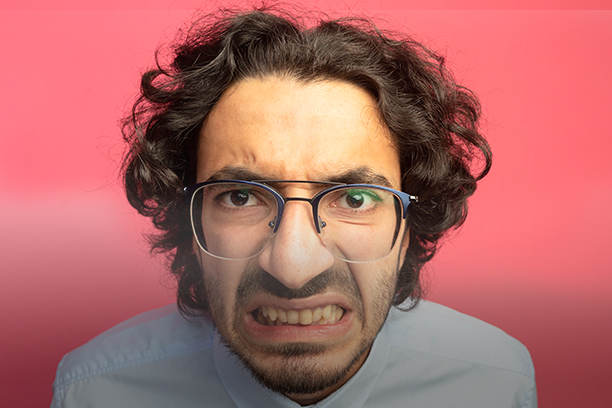 What glasses look good on big noses?
You already know that it is best to determine one's face shape before buying glasses frames. The face shapes generally fall into six categories. They include round, square, heart-shaped, oval, diamond, and triangle. The list below shows the best frame styles for those with wider nose bridges.
● Square frames. This classic style of eyeglasses never goes out of the trend. People with oval, round, and diamond faces can maximize square glasses since the angles flatter softer silhouettes of your face.
● Rectangular frames. You can also opt for rectangle glasses, another option for glasses for big noses. It is a classic style that works best on people with round and oval faces.
● Cat-eye glasses. The sharp edges on the upper rim of cat eye glasses and the rounded bottom exude a feminine and vintage vibe. You can go for bolder and thicker designs to flatter your facial structures.
Another tip would be to check the nose bridge of your eyeglass frames. There are two main shapes for nose bridges - keyhole and saddle. The keyhole bridge is ideal with glasses for big noses. It has small rounded gaps at the nose bridge, which connect both lenses. With the extra gap, it is more flattering for wide nose bridges. It provides the illusion of more space between the nose and the glasses.
The height of one's nose bridge is also a factor in choosing glasses for big noses. If the nose is flat, a larger nose pad is ideal to ensure a stable and more comfortable fit. Those with sharper noses can opt for smaller nose pads. People often opt for adjustable nose pads to ensure a snug fit when wearing eyeglasses.
Best Glasses for Men with Big Noses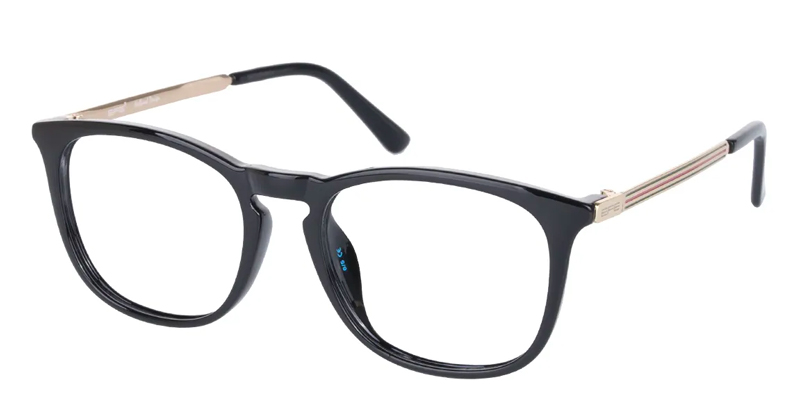 One distinct characteristic of this Duke eyeglass frame is its nose bridge. It has the shape of a keyhole, which is technically ideal for those with big noses. Besides the gold-black color combination, you can customize the frame into other colors like tortoiseshell, wine, and black-silver. The frame combines acetate and metal materials, so you can guarantee flexibility and durability. Most importantly, the frame balances between functionality and style.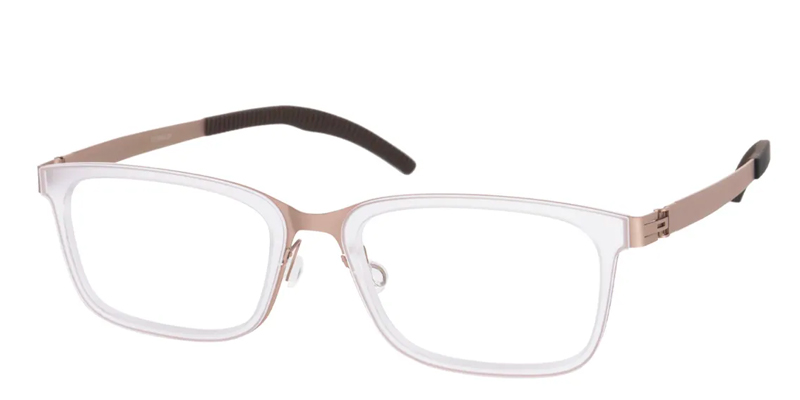 The frame's color is a combination of rose gold and black, especially on the temples. Meanwhile, the rims are transparent. What's striking about these Blank glasses are the adjustable nose pads, which are ideal for those with a wide nose bridge. You can adjust the tightness of the nose pads so the frame can properly sit on your nose. As a result, you can wear them all day without strain.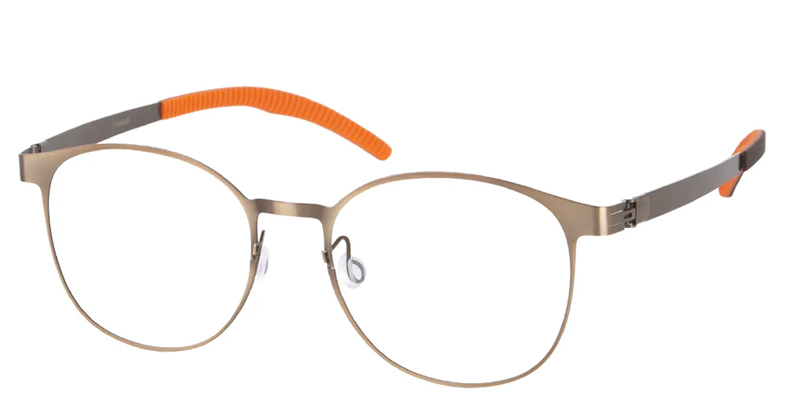 You can buy these Rich frames and wear glasses for big noses with a keyhole nose bridge and adjustable nose pads. With these features, you can ensure the most comfortable experience as you wear them. The eyeglasses also come in brown and black colors, and you can change the lenses based on your prescriptions.
Best Glasses for Women with Big Noses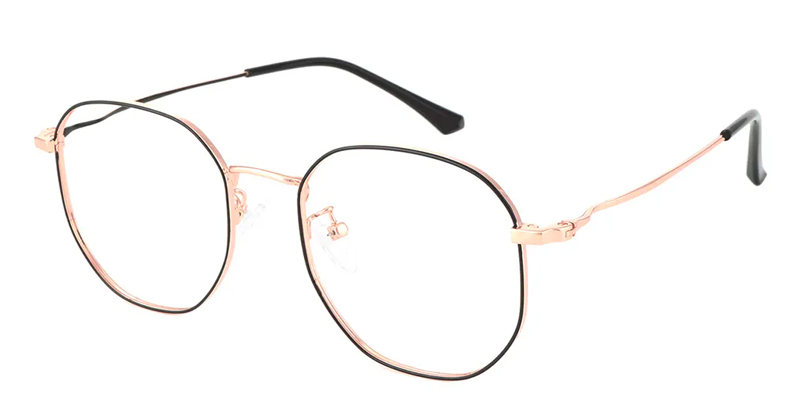 This sleek round glasses exudes elegance with a minimalist touch. The rim edges are sturdy enough to protect thinner lenses. Whitman frames come in different colors, including rose gold, silver, black-silver, and gold-black. Most importantly, the nose pads are adjustable according to your liking.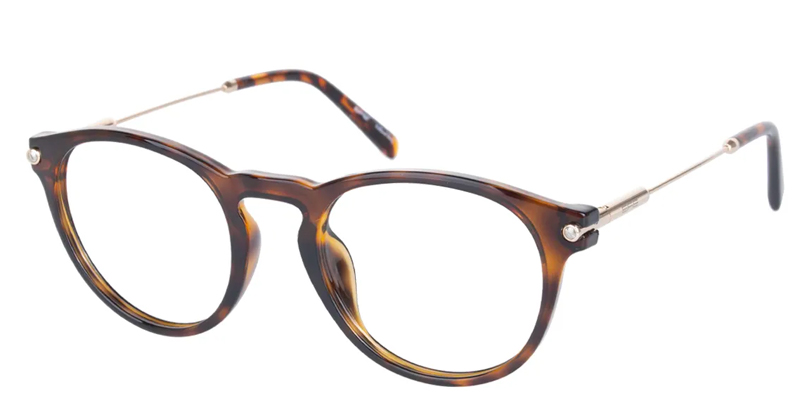 It's a cat-eye frame with a keyhole nose bridge. As you know, this bridge shape is ideal for people with big noses. The acetate frame provides color options for you, including wine, tortoiseshell, and black. Since the frame is made of acetate, you can guarantee it is lightweight, providing maximum comfort.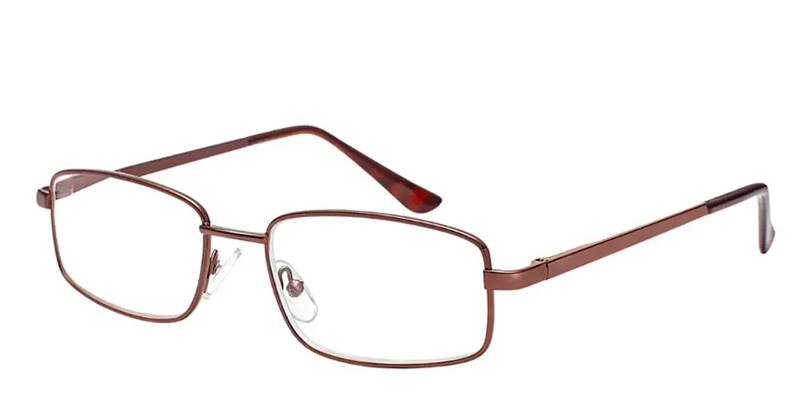 Your third option of glasses for big noses is this collection from Chistopol. The best about this frame is its adjustable nose pads and the wide range of colors you can use for your eyeglasses. Before ordering, you can customize the lens based on your prescription.