Acetate glasses: what you haven't known
Sep 28,2023
The designs and trends for eyeglass frames continue to evolve. Some styles from the 80s have come back this year with some modern twists. Besides these styles, most glass wearers also look for good materials. One of the most common materials used today is acetate.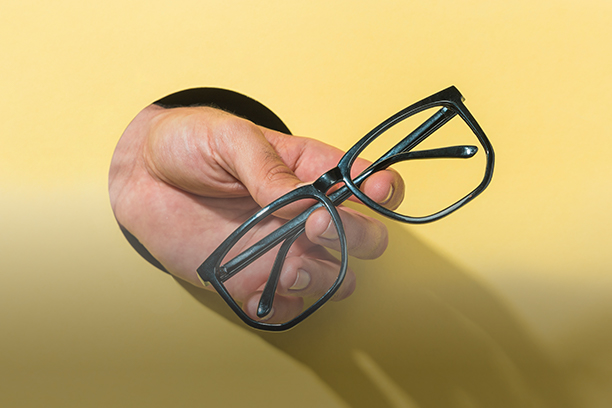 Acetate glasses are usually made from plants. They're nylon-based plastics that are hypoallergenic. Are acetate glasses in style? This article will provide all the facts about this material and the best acetate glasses you can use in 2023. Continue reading to learn more.
Is acetate good for eyeglasses?
Before looking into the good parts of acetate glasses, it pays to know their origin and definition first. Acetate is also called cellulose acetate, made from cotton and wood pulp. This material was first developed by Paul Schützenberge in 1865. After years of research, acetate was introduced as a material for eyewear in 1940.
Acetate is an excellent material for eyeglasses and has earned a reputation for its striking colors and durability. Manufacturers also use acetate for eyeglasses as it can easily adjust for custom-fit eyewear.
Do acetate glass frames turn yellow?
Acetate is manufactured to generate unique qualities, so you can distinguish these acetate-made frames from regular plastics. Creating eyewear starts with a transparent sheet of acetate, combined with acetone and organic dyes, to achieve exciting patterns and vibrant colors. As a result, it creates an excellent material for eyewear frames.
However, clear frames may turn yellow despite this manufacturing process after a few years of use. Those frames made of acetate are relatively prone to yellow tints after wearing them for two to four years. It usually occurs when plasticizers are detached from wear, which happens over time. Besides turning yellow, the acetate glasses can be a little more brittle.
Pros and cons of acetate glasses?
Before buying acetate glasses, it's essential to set proper expectations. Look closely at the benefits and drawbacks this type of material brings to eyeglasses.
Pros
● Durable. As previously mentioned, acetate is a material known for its durability. With this, wearers can maximize the eyeglasses' functions wherever and whatever the situation.
● Comfortable and lightweight. Acetate is considered one of the best materials for glass frames as the material is light. In most cases, you won't even realize you're wearing eyeglasses. As a result, you'll feel comfortable wearing the glasses without the irritating feeling on the nose bridge.
● Flexible. While there might be some issues with acetate glasses getting yellowish as time passes, you can still guarantee that the frame will last longer because of its flexibility. Your glasses can be molded and designed on your facial features for maximum comfort. Most importantly, acetate glasses don't break easily.
● Eco-friendly. Acetate is known to be one of the earliest plant-based synthetic fibers. Technically, using the material in making eyeglass frames has a lesser environmental impact. Those environmentally-conscious individuals can opt for acetate glasses.
Cons
● It is not ideal for athletic and sports activities. As you know, sports eyewear has a distinct material used to withstand firm bumps and falls. While acetate glasses might be flexible, you won't be comfortable wearing them in sports and other activities requiring excessive motion.
● They're slightly more costly than plastic frames. The durability and flexibility guaranteed by acetate glasses come with a price. With this, buying these glasses can be a little bit expensive. However, you're surely getting what you paid for.
How do you take care of acetate glasses?
In most cases, you'll clean your acetate glasses the way you do aftercare for your other eyewear. Follow the simple steps below.
1. Place the acetate glasses under a faucet. It's advisable to leave it for a few minutes under slow-running lukewarm water.
2. Place a small amount of cleaning solution on the lenses. You only need a pea-sized quantity for every lens.
3. Gently rub the cleaning solution into each lens. While doing so, remember to include the glasses frames, nose pads, and temples. They get dirty quickly, primarily if you use the glasses daily.
4. Rinse the glasses. Ensure to take off the rinse the soap off the eyewear.
5. Dry the lenses and the frame. It's essential to use a microfiber cloth.
Best acetate glasses frames for 2023
Now, the big question is how to choose the acetate glasses for you out of all the thousands in the market today. Check out the following list below. They're some of the best and trendy acetate glasses today.
1.Shu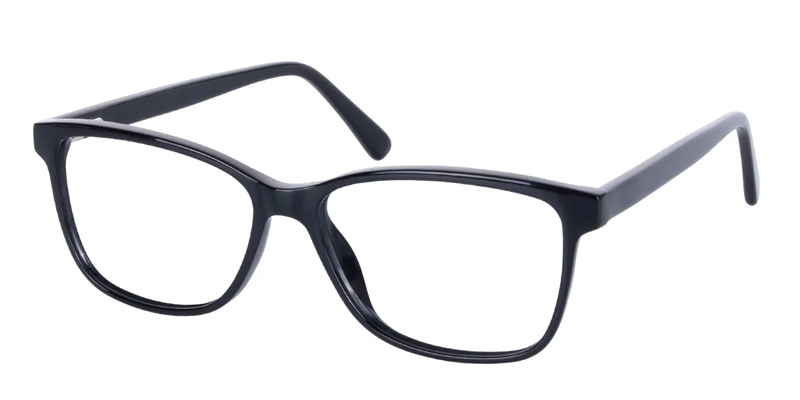 If you're getting new frames for prescription lenses, these Shu acetate glasses are an excellent choice. The frame gives off elegance and simplicity at the same time. The rims protecting the lenses are durable enough. You can customize the frame colors from black, purple, and orange. Most importantly, the lenses can be customized based on your prescription.
2.Bianca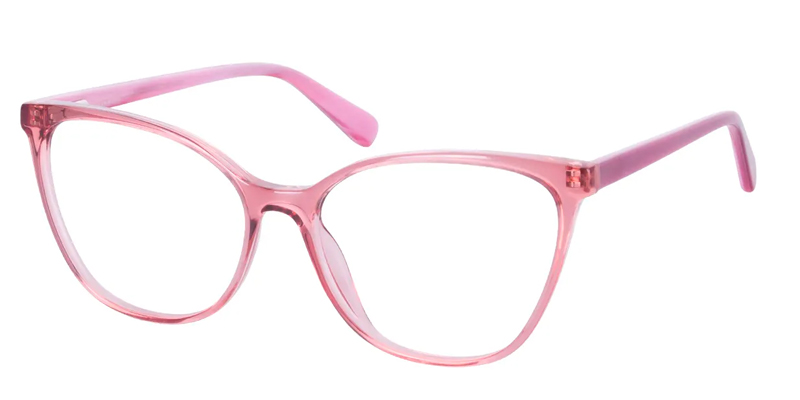 These cat-eye frames are for women who want to look stylish while wearing prescription lenses. You can choose from various shades, including pink, brown, and blue. The good thing about cat-eye frames is that the flexible cut allows wearers to use them on any occasion. In short, the style can adjust well to your outfit.
3.Floyd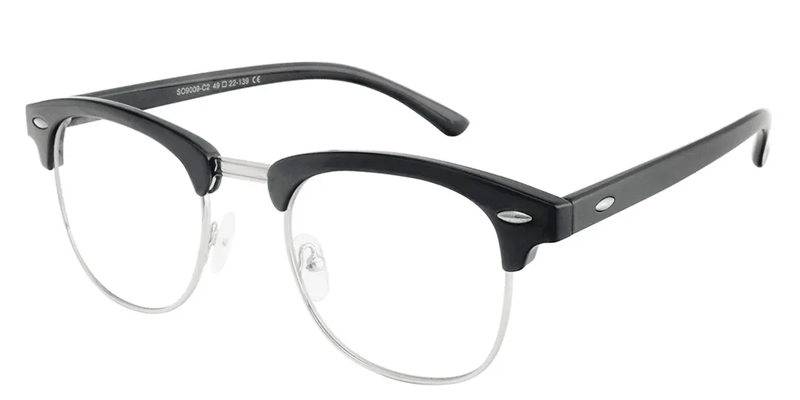 Half-rimmed eyewear is also a trend this year. Get these black half-rimmed acetate glasses, which could complement any style on any day. You can wear them on ordinary or special days. The colors are customizable based on your taste. Choose from all black, black-gold, transparent, and tortoiseshell.
4.Boogie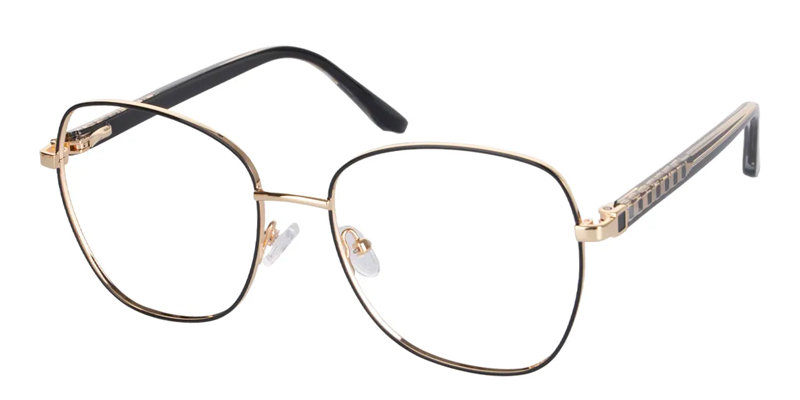 These square Boogie glasses are not your ordinary square frame. The edges are rounder, making your dominant facial features look softer. It's also slightly oversized, so you can ensure complete eye protection. You can choose pastel or hot pink for the frame color if you're into pink.
5.Howard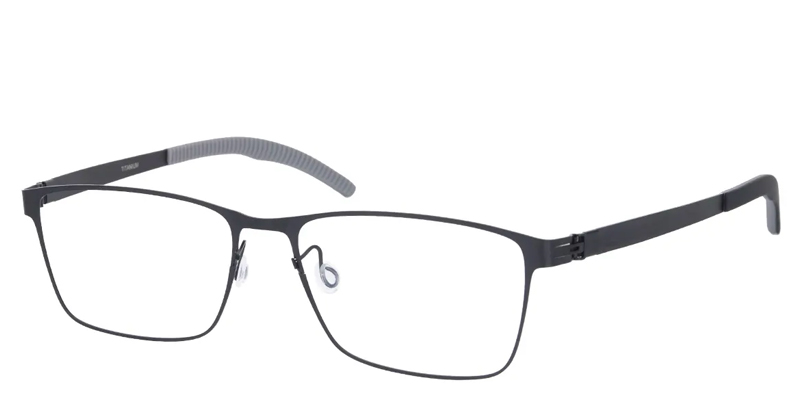 The classic square glasses are back this year. These square frames for men exude a minimalist look and are flexible enough to use on formal occasions and even on ordinary days. It's lightweight, and the design ensures exceptional comfort for wearers. You might need to customize the lenses before delivering the item if you're buying the frame for prescription lenses.