10 best prescription reading glasses for women you should know
Mar 30,2023
It's a new year, and you want to get a new pair of reading glasses for women. Your options are unlimited. With you having several options, inspecting from one frame to another can also be exhausting before buying one.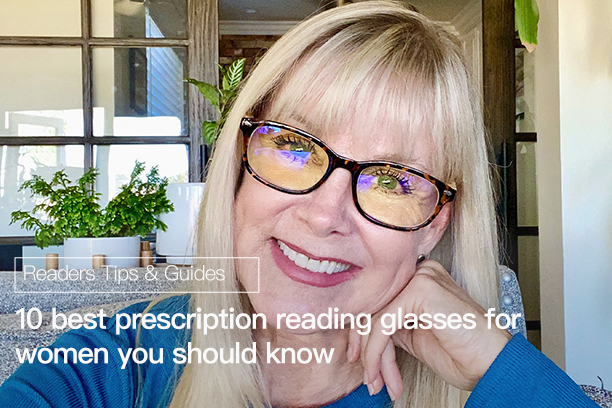 Why are the right reading glasses so important?
You would likely need reading glasses to read and improve your vision as you age. For presbyopia patients, reading glasses can help you see and read things clearly. Today, it's not only about age affecting one's capability to read clearly, as some young adults and teens must wear reading glasses.
Whether these glasses are over-the-counter or custom-made by your eye doctors, it pays to get the best eyeglasses for your daily life.
How to find the best prescription reading glasses for women?
One of the things to look out for when choosing the best prescription reading glasses for women is style. There are various frame shapes that you can choose from. The style must not overpower one's facial features. Look for those frames which give contrast to your face.
The frame colors will also make a difference. Warmer skin tones can opt for olive, honey, dark red, and coral shades. While blue, green, purple, pink, and magenta are suitable for those with cooler skin tones.
Customization will also matter, especially if you want to change colors or prescription lenses on your frames. There are many eyeglasses manufacturers today providing such services. Most importantly, the cost of your reading glasses must be worth it. Ensure that they're made to last long and withstand possible falls and bumps.
10 prescription reading glasses for women
Look at some of these reading glasses for women, which you might want to try.
These are round frames where the colors are customizable. You can have it in orange and brown. The solid rims are durable but lightweight, enough to give you comfort when wearing them. Also, the glasses come in four functions and customizable magnifications.
Cat-eye frames are trendy this 2023. Get these bold and oversized cat-eye style reading glasses for women and get fashionable without sacrificing functionality. Explore the color varieties on these frames and give a playful touch to your glasses.
These pretty and classic round frames are all you need for daily readings and other errands outside. They look so chic you can even use them when attending casual events. Besides the subtle gray and pink shades, you can opt for the all-black frame.


If you want to use reading glasses for women and look like you're not wearing one, these rectangular, thin-rimmed frames will look great on you. The frame has that classic shape and style that seems transparent from afar.
These frames are slightly oversized but not too much to overpower your facial features. The angular, square-shaped glasses take you back to the bold and retro eyeglasses frames that most celebrities used decades ago. Get these frames and customize the colors, lenses, and magnifications.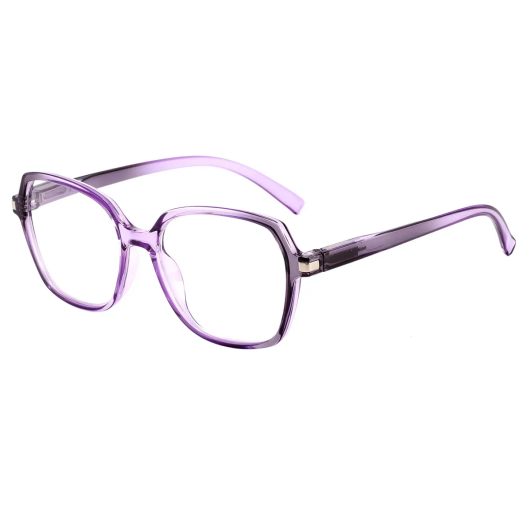 Arce's cat-eye style frames are solid yet chic. The bold rims exude an edgier look, while the bright color varieties give off a playful touch. Reading glasses for women do not necessarily have to be serious-looking. You can always put some fun on it.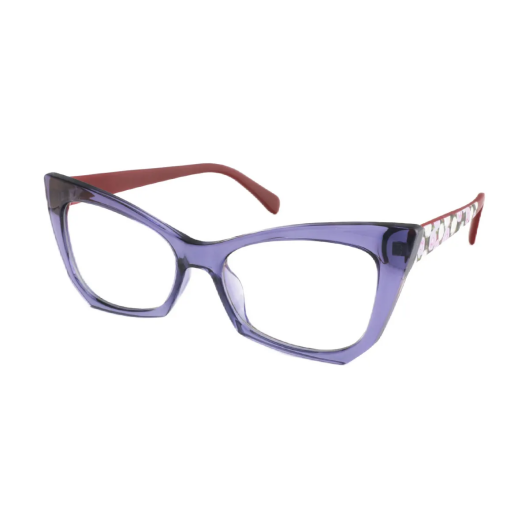 Minimalists would love these eyeglasses from Jensen. The subtle metal rims make it look lighter when worn. Plus, you can explore combinations of the frames like black, silver, and pink. To ensure you get the right colors, click the 'try on' button.
You might be considering getting bold reading glasses for women. Crouch frames are for you. The rims come with solid and bold colors making them more durable. Black, coffee, and demi are some of the shades and colors you can choose. All these reading glasses here can customize the lenses and magnifications.
Cat-eye frames are classic. Some even have modern touches on this frame style. The lenses on these frames are generally smaller and bolder. You can have a fun touch to it using brighter colors like pink and blue.
Another bold reading glasses for women are Sicyon. The solid, all-black rim gives off an edgier look, while the size of its frame ensures your eyes are completely protected. The frame is square with color varieties.