The differences of plastic glasses vs metal glasses
Sep 28,2023
Choosing the best eyeglasses frame style and material can be exhausting. In most cases, people will focus more on the design than the material the frame was made from. However, it's essential to know what these eyeglasses are made of, as it will say a lot about the longevity and durability of the products.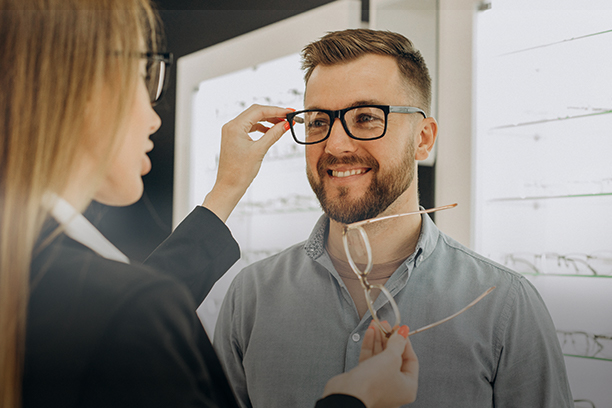 The most common argument when choosing an eyewear would be assessing the benefits of plastic glasses vs metal glasses. Each surely has its perks and drawbacks. Learn more about these types of eyeglasses through this article.
Pros and cons of plastic glasses
Plastic eyeglass frames are generally made of sturdy and versatile polycarbonate. It's usually lightweight, which gives maximum comfort to wearers. The plastic frame is an excellent choice if you're on a budget.
Get to know more about plastic glasses from the points presented below:
Pros
● Lightweight. Plastic glasses are easier to wear as they're lighter than other eyeglass materials. The lightweight feature makes these frames a popular choice for eyewear.
● Resistant to bumps and impacts. Eyeglasses made from plastic are shatter-resistant; hence, they're safer to wear, especially when doing physical activities. These frames can withstand various impacts without breaking. As a result, it reduces the risks of eye injuries.
● Affordable. Cost-effectiveness is what sets plastic glasses apart from other eyeglass materials.
● Ensures maximum comfort. Plastic glasses could be an excellent choice if you wear eyeglasses all day. As you know, it's lightweight, so you can use them for more extended periods.
Cons
● It's prone to scratching. You'll most likely find some scratch marks on your plastic eyeglasses, which could result in blurred vision and discomfort when wearing the glasses.
● It is less durable than other eyeglass materials. You might have to frequently replace your frames as plastic eyeglasses do not last longer.
● It might turn yellowish over time. Plastic glasses tend to turn yellow, which may affect the functionality and visual quality of the frame.
Pros and cons of metal glasses
To better understand the difference between plastic glasses vs metal glasses, it pays to also look into the characteristics of metal frames. People opting to have a more business-like and professional look can choose metal glasses. Here are other reasons why metal frames are good and some drawback points you must consider.
Pros
● It provides a minimalist style. Suppose you want to be lowkey and conservative yet stylish metal frames. You can even opt for a half-rim or rimless design on your eyeglasses.
● It can hold adjustments better. Metal glasses tend to hold adjustments better than other eyeglass frames. This means you'll have fewer visits to opticians. Also, they have nose pads that you can individually adjust so the frame can sit on your nose comfortably.
● Lightweight. Those with active lifestyles can trust metal frames as they're generally more flexible and lighter.
Cons
● Metal allergies. Metal frames might not be ideal for people with allergies, especially those allergic to nickel, which is present in metal eyeglasses. You can opt for titanium or stainless steel frames instead.
● It may easily snap at joints. Metal glasses without spring hinges might easily break at the joints. So before buying one, check the eyeglass frame's components.
Plastic vs metal glasses: which is better?
Looking at the characteristics of plastic glasses vs metal glasses, the better glasses frames depends on the wearer's preferences. As you know, both materials have distinct advantages.
You'll have metal frames if you prefer having a strong sense of style. Meanwhile, plastic frames will be ideal if you opt for a lightweight and cheaper glass option. Some metal frames are also lightweight and flexible. A reminder, though, for those choosing plastic frames, be sure to choose high-quality plastic lenses and hinges.
Before choosing plastic glasses vs metal glasses, there are factors you must consider. Of course, the quality must be excellent, especially for those using the eyeglasses often. The cost would also matter. There are various eyeglass frames today that guarantee durability at an affordable price. Most importantly, check the materials used for the frame.
Your option for the best plastic glasses is endless. Here are some of them.
1.Nadine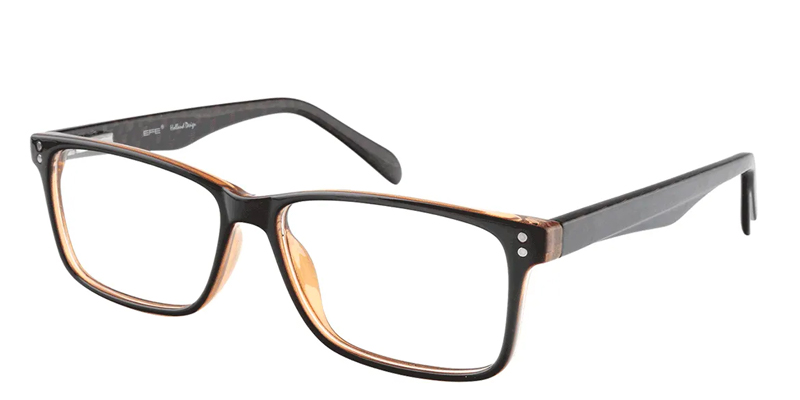 Despite being made of plastic, these rectangular-shaped frames have solid rim edges and temples, making them sturdier and more durable. You can customize the frame colors from tea, black, blue, and gray. It could fit for both men and women and is ideal for ordinary days and special occasions.
2.Harmoine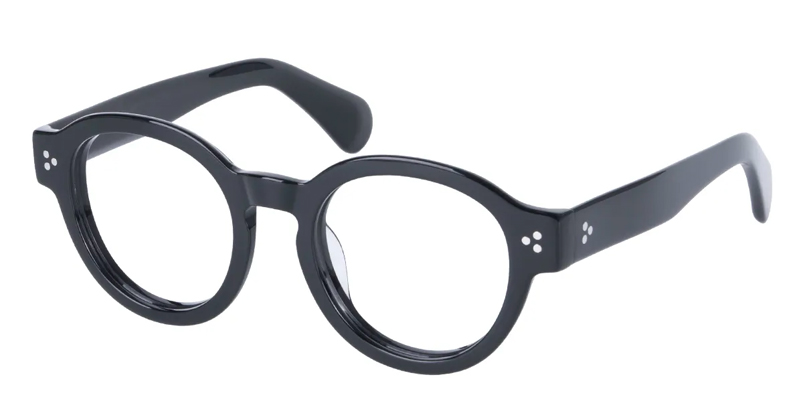 There's surely a retro touch on these Harmoine round glasses. At first glance, the frame looks like the famous black eyeglasses of Harry Potter. Besides the distinct style, these eyeglasses can also be used for prescription lenses. The rim borders are bold enough to hold thicker lenses. Despite its sturdy look, the Harmoine frame is lightweight.
3.Finn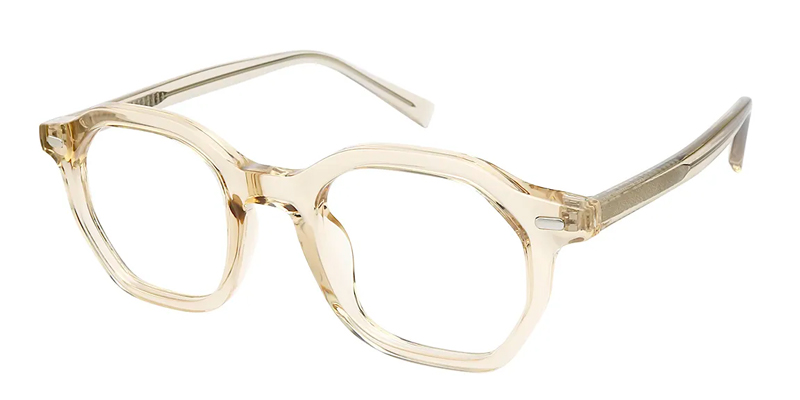 Geometric frames are also returning this year. Score these cream plastic frames, which are ideal for men and women. They're relatively transparent, so it will look like you're not wearing one. You can customize the colors of the frame from black, tortoiseshell, or gray.
Best metal glasses for men and women
The list below includes some choices if you're looking for metal frames for your next eyeglasses style.
1.Hewitt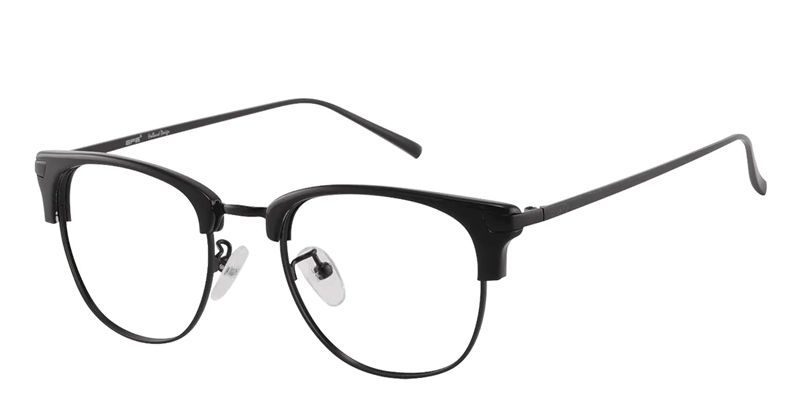 These classy half-rimmed glasses are made from plastic but are sturdy and durable enough to withstand bumps and falls. If you need to replace prescriptions on the lenses, you can do so before having it delivered to your house. The lenses come with anti-scratch coatings to ensure better vision.
2.Tobin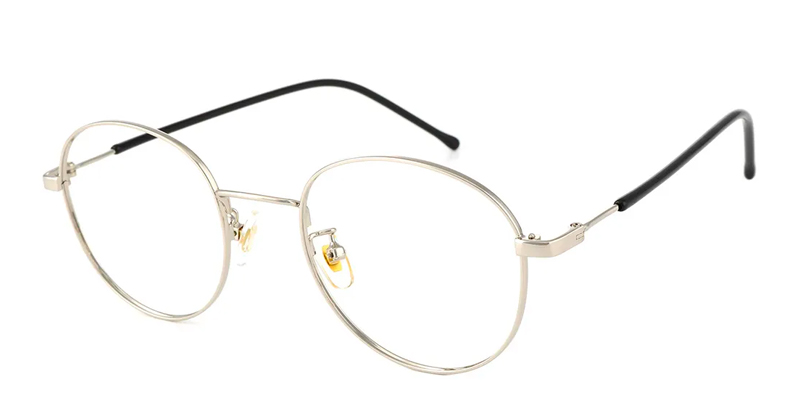 These round silver metal frames are ideal for people who opt for minimalist styles. The thin rim edges make you look like you're not wearing eyeglasses. You have color options, including rose gold, black, or silver. Despite the minimalist frame, you can accentuate its beauty with some color.
3.Valery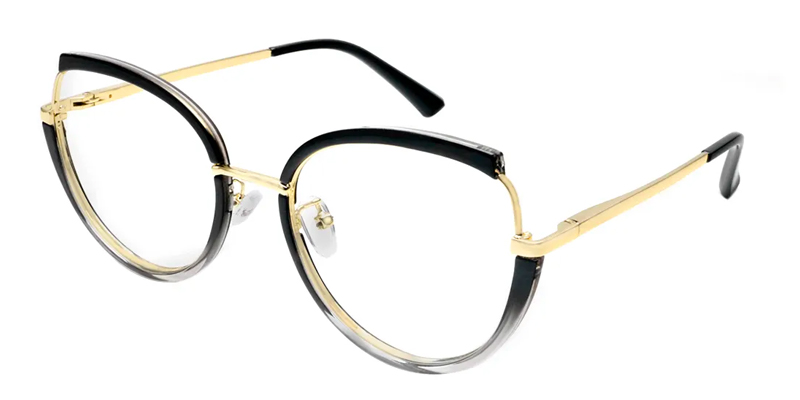 These Valery frames are initially round but also present a cat-eye style. This unique metal frame comes with spring hinges, making it more comfortable to wear. It also has adjustable nose pads so the frame can sit comfortably on the nose.