Buying the best wayfarer sunglasses for 2023
Oct 10,2023
Accessories are a mainstay in the fashionista's apparel, and wayfarer sunglasses are worth being a wardrobe staple. This eyewear has such a chic old-school style that it can add a unique twist to any ordinary outfit. More than a protective item, these sunglasses are powerful enough to transform the wearer's overall look.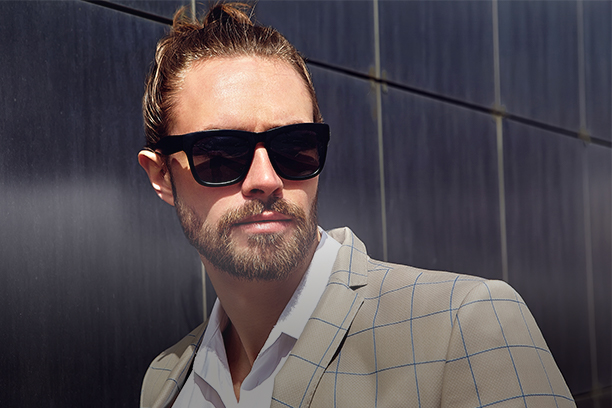 These iconic shades offer some cool factor for your getup, whether indoors or outdoors. In a way, they signify the 'less is more' style, which is often hard to achieve when accessorizing. Read this guide to discover wayfarers that belong to this year's best of the best sunglasses list!
What does wayfarer mean in sunglasses?
The classic wayfarer glasses are a simple hack that defines your eyes. By definition, a wayfarer refers to a person traveling on foot. It's this sense of adventurousness that drives the meaning of the eyewear—a rebellious design that grants a 'masculine look'. The older style featured a square frame with trapezoidal lenses. Wayfarer sunglasses almost resembled horn-rimmed eyeglasses due to their distinct curves.
Introduced in the '50s, wayfarers found worldwide fame in the '80s thanks to smart advertising. It became a sought-after style for both men and women thanks to celebrities who wore this eyewear. Some of the most notable names include James Dean, Michael Jackson, Madonna, Anna Wintour, and more.
Are wayfarer sunglasses in style?
If you want to accessorize but prefer not to go over-the-top, wayfarers are the way to go. They're one of the versatile pieces in the fashion world that transcend market trends. Thus, you can still depend on this eyewear to give your casual or formal look a boost this 2023.
The wayfarer style is many decades old, but they are an icon through and through. This timeless classic boasts a cool geometry that no other eyewear design can deliver!
How to buy the best wayfarer sunglasses?
One great thing about the wayfarers is that they pair well with almost every face shape. Whether you have sharp angles or a roundish facial structure, wayfarer sunglasses can do their magic. However, you need to consider other factors, such as the size of your face. If you have a relatively small face, this style might not work for you.
By nature, this pair of glasses is simple yet speaks volumes in terms of fashion. It's a head-turner, more so if you choose bold colors and patterns. A great shopping advice is to pick wayfarers that match your complexion. For example, if you have a warm undertone, shades of brown, honey, or gold can work. For cool undertones, silver, gray, purple, and dark tortoise can highlight your skin tone.
Another important factor to consider is your comfort. If you plan to wear them for long periods, you can choose a lightweight pair such as plastic wayfarer frames. The eyewear should fit securely on the temples and does not easily slide off the nose. More importantly, the design must match your preferred style, too!
Best wayfarer sunglasses for 2023
1.Salter - Orange Sunglasses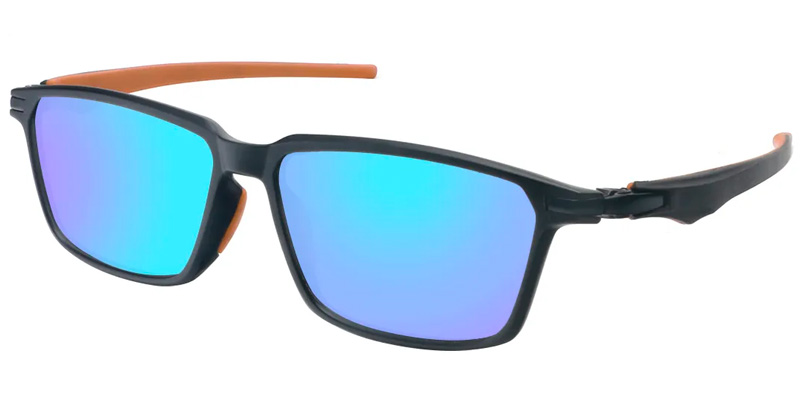 The well-balanced curves and angles of the Salter sunglasses are a great option for the trendsetter. The sporty style of this rectangle sunglasses blends the versatile black frame with vibrant accents on the arms and nosepads. There are several options for the lens design as well, allowing you to personalize the look of these wayfarer sunglasses.
2.Gareth - Black Sunglasses
The wraparound shape of the Gareth sunglasses gives you an effortlessly bold look. The lenses provide outstanding coverage and protection for your area. The arms are anything but ordinary; the unique design enables a snug fit on your temples. Overall, this sports sunglasses is an accessory you will love to wear whenever you're braving the outdoors.
3.Hopkins - Gray Sunglasses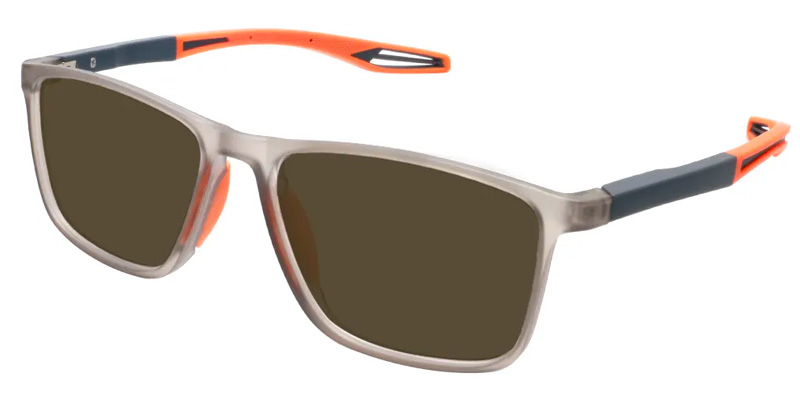 A modern take on wayfarers, these Hopkins sunglasses instantly elevate your style once you put them on. The thin rims of the frame are supported by durable arms made of a slip-resistant material. You can keep these glasses on even when performing various activities, giving you consistent eye protection.