Guide to buying the best oversized sunglasses
Aug 15,2023

Oversized sunglasses have emerged as a captivating fashion statement that combines style with practicality. These sunglasses, with their larger-than-life frames and lenses, not only shield your eyes from harmful sun rays but also make a bold fashion statement.
Now, EFE would explore with you the world of oversized sunglasses, the ideal face shapes for flaunting them, tips for selecting the right pair, and a selection of the best oversized sunglasses for the year 2023.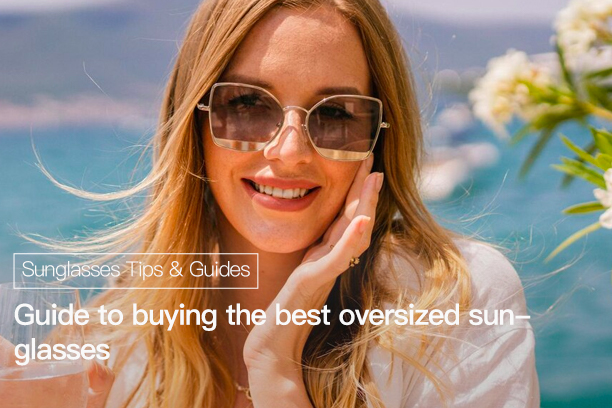 Why do people wear oversized sunglasses?
Oversized sunglasses have transcended their initial purpose of protecting our eyes from the sun. While they undoubtedly offer superior sun protection due to their extensive coverage, their popularity stems from their ability to transform any outfit into a chic ensemble. People wear oversized sunglasses to exude an air of mystery, emulate the classic Hollywood glamour, and achieve a sense of effortless cool.
The allure lies in their ability to shield not only our eyes but also a part of our identity, lending an element of intrigue to our appearance. Additionally, oversized sunglasses can effectively conceal signs of fatigue after a sleepless night or long flight, making them a trusted companion for anyone seeking an instant style boost.
What face shape is best for oversized sunglasses?
While oversized sunglasses are a versatile accessory, they tend to complement certain face shapes more than others. Oval, round, and heart-shaped faces are particularly well-suited for this style.
Oval faces, with their balanced proportions, can carry off almost any sunglasses style, including oversized frames.
Round faces benefit from the juxtaposition of the larger frames, which can create the illusion of sharper angles and a more defined jawline.
Heart-shaped faces, characterized by wider foreheads and narrower chins, find harmony with oversized sunglasses as they help balance out the facial proportions.
How to buy the right oversized sunglasses?
When shopping for the perfect pair of oversized sunglasses, several factors come into play. Firstly, ensure that the sunglasses provide adequate UV protection to safeguard your eyes from harmful sun rays. Next, consider the frame material – lightweight options like acetate or metal offer comfort without compromising on style.
Pay attention to the fit – oversized sunglasses should rest comfortably on your nose and ears without feeling overly heavy. Experiment with different frame shapes – square, round, cat-eye, and aviator-style oversized sunglasses all bring unique vibes to your look. Lastly, choose lens colors that match your personal style and can adapt to various outfits.
Best oversized sunglasses for 2023
As the fashion landscape evolves, let's explore three of the best oversized sunglasses for 2023:
1.Toni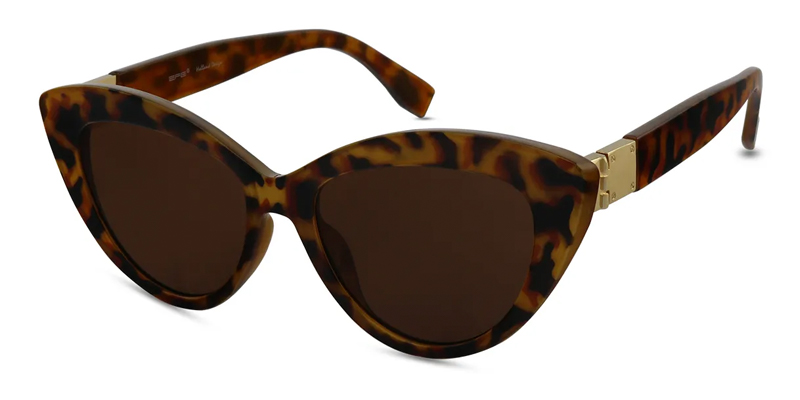 These cat-eye sunglasses combine vintage charm with contemporary flair. The tortoiseshell frame exudes elegance, while the oversized cat-eye shape adds a touch of drama. Perfect for elevating your everyday style or completing a sophisticated evening look.
2.Tess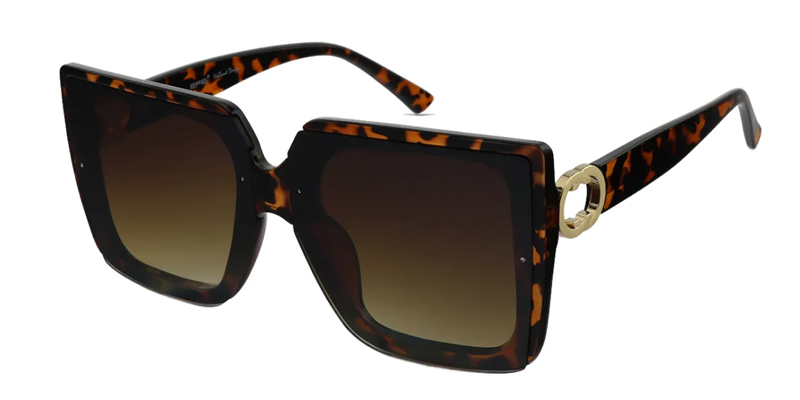 These square oversized sunglasses evoke a sense of nostalgia while staying on-trend for 2023. The bold frame and gradient lenses offer both protection and style, making them a versatile accessory for various occasions.
3.Rosie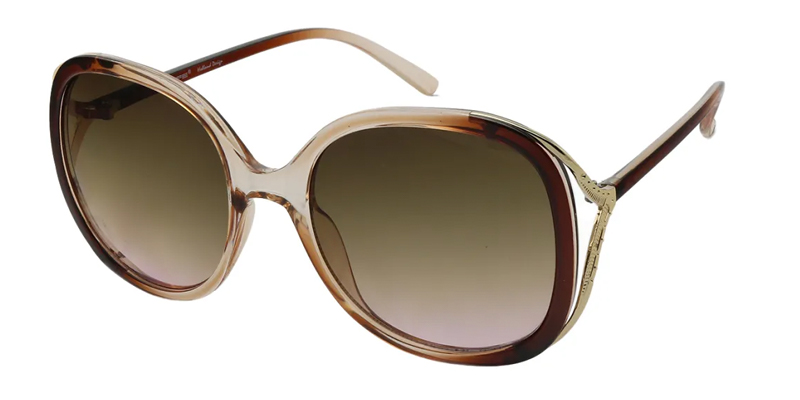 Embrace a retro-futuristic vibe with these oversized round sunglasses. The sleek metal frame and gradient lenses create an air of mystery, while the round shape adds a touch of whimsy to your ensemble. Ideal for those seeking a blend of classic and contemporary.
Oversized sunglasses are not only a functional accessory for protecting your eyes from the sun but also a statement piece that can elevate your style to new heights. Whether you're drawn to the allure of classic Hollywood or the intrigue of modern fashion, oversized sunglasses offer a versatile and fashionable addition to your wardrobe.
Remember to choose a pair that complements your face shape, aligns with your personal style, and provides both comfort and protection.