How to know if you need reading glasses?
Dec 22,2022
There are many reasons why you need glasses. The two main categories of glasses are prescription glasses and reading glasses.
If you have what is known as "nearsightedness" or astigmatism, you will need a pair of prescription glasses to help you see better. And reading glasses help to correct farsightedness refractive errors and presbyopia. While these are specifically designed for magnified text, they can be worn all day long, even when you're not reading. Reading glasses are a great tool that anyone can use.
It's important to figure out what kind of glasses you need. This guide will show you how to determine if and what type of reading glasses you need to keep your eyes looking their best.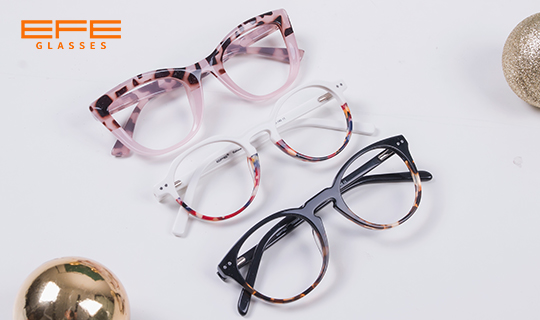 Four signs when you need reading glasses are as follows:
Here are a few signs you might notice that indicate you need reading glasses. If one or more of these sounds familiar to you, it may be time to invest in a stylish pair of readers.
1. Your age is over 40 years old
The first indicator that you may need reading glasses is your age. As we get older (usually starting at age 40), our eyes may be harder to focus on objects and words. This change is called presbyopia. If you're over 40 and notice changes in your vision or difficulty concentrating, it might be time for a pair of reading glasses.
2. You have to take the reading material farther away
The most common indicator that you need reading glasses is holding the reading material farther away in order to focus and see more clearly. If this happens to you, then you probably need reading glasses. Reading glasses will magnify the text for you, making it easier for your eyes to focus on the letters and see the words without the extra effort of squinting or stretching your arms out to see clearly.
3. Strain on your eyes
If you find that your eyes are chronically strained when using your phone or computer, reading a book, or trying to focus on smaller details and need to rest your eyes more often, reading glasses may help. A pair of reading glasses can reduce the strain on your eyes while reading and help them stay comfortable.
4. Always feel that the light is too dim
Do you find yourself reading without ever having enough light, even when it's bright outside? If you find yourself constantly changing the lighting in your home or workplace in an attempt to see clearly, you may need a pair of reading glasses.
Where to buy the right reading glasses
In the past, some people would go to offline stores to buy reading glasses. However, these glasses are often expensive and may not be the color or style you're looking for that best suits your face shape. They also rarely come with blue light, bifocal or even multifocal lenses. What's more, when many people try them on, these glasses end up getting scratched and dirty.
When in search of hundreds of reading glasses shipped directly to your door, please go to our EFE Glasses website. You can freely choose your favorite style of reading glasses, and you can experience our AR try-on function online. Most importantly, on our website, you can choose any three pairs of reading glasses and finally only pay the price of one pair! Finding your favorite reading glasses has never been easier with EFE.